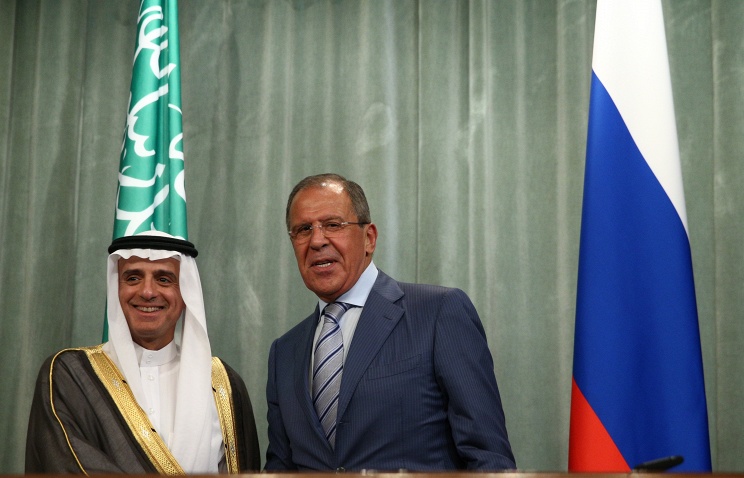 Relations of Russia and Saudi Arabia have become much more active of late, Foreign Minister Sergey Lavrov said in the opening remarks of his talks with Saudi Arabian counterpart Adel al-Jubeir.
"We put special emphasis on the June visit to Russia by Deputy Crown Prince Mohammed bin Salma for talks with Russian President Vladimir Putin," the foreign minister continued.
"The agreements reached then lay a path for close cooperation in very different spheres. This concerns bilateral relations as well as cooperation on regional and international issues," Lavrov said.
"At a meeting in Doha a week ago we continued with you the conversation on the situation in the Middle East, started with the deputy crown prince," he said. "We are glad to get an opportunity to discuss today in detail different aspects of this issue," Lavrov said, adding that he expected productive talks.
Adel al-Jubeir echoed him, saying he also expected constructive talks with the Russian counterpart. "We have a lot of issues and possibilities for discussing today a broad range of issues both of the regional and international agenda," he said.
"Saudi Arabia highly values Russia and will not forget that the USSR was the first to recognize the state of Saudi Arabia and established diplomatic relations with it," he said. "All our previous contacts testify that a firm foundation has been laid for our bilateral cooperation in all spheres," the Saudi Arabian foreign minister added.