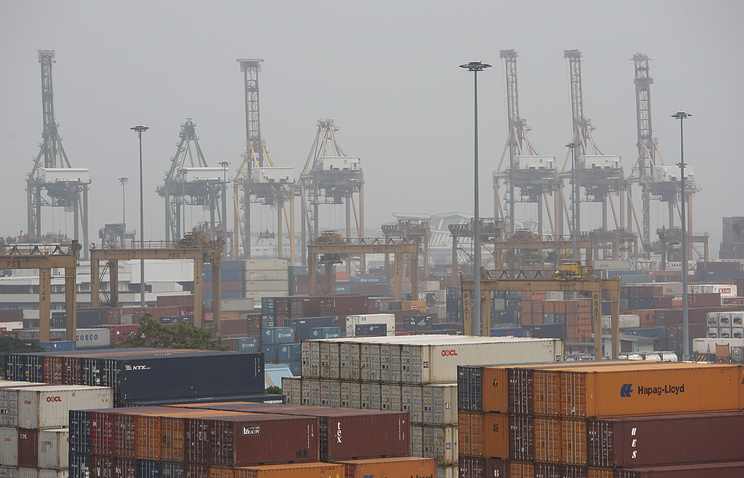 The trade turnover between Russia and Indonesia increased by around 12% in the first four months of 2016 year-on-year to $770 mln, Russia's Ambassador to Indonesia Mikhail Galuzin told TASS on Tuesday.
"In the first four months of this year the trade turnover between Russia and Indonesia grew by around 11-12% compared with the same period last year to about $770 mln," he said.
According to Galuzin, the growth was backed by imports from Indonesia to Russia while exports were lagging behind.
The expansion of trade turnover between the two countries became one of the top issues discussed by presidents Vladimir Putin and Joko Widodo at their meeting in Sochi on May 18.
The relations between the two countries "received a new positive impetus following the talks between Russian President Vladimir Putin and Indonesian President Joko Widodo" on the sidelines of the Russia-ASEAN summit, the diplomat said. "Our countries have friendly partner relations, with trade and economic ties being an important element," he said, adding that Russia is "hopefully a very interesting and promising economic partner for Indonesia as our technologies, our hi-tech goods and our industrial production is highly demanded on the Indonesian market, similar to crude oil and petroleum products."
Indonesia is also a very important "supplier of various goods" to Russia, Galuzin said, adding that "Russia may play an important role in implementation of ambitious plans of the Indonesian leadership on a wide-scale modernization of the country's infrastructure, including energy and transport infrastructure, particularly air and sea transport." According to Ambassador, "the countries are very promising partners in this respect."
A bilateral intergovernmental commission on trade, economic and technical cooperation is actively working now, he added, and "the next meeting is expected to be held in Jakarta in the autumn of this year."
President Putin said a joint project of Russian Railways and Indonesia launched last year to build an approximately 190 km long railway on the Kalimantan Island is expected to spur the development of coal, ferronickel, manganese dioxide and other deposits. Also, the volume of investment in oil refinery construction in Indonesia with the participation of Rosneft can reach $13 bln, and the construction of a thermal power plant with the help of Russia's Inter RAO with a capacity of 1.8 GW is planned.