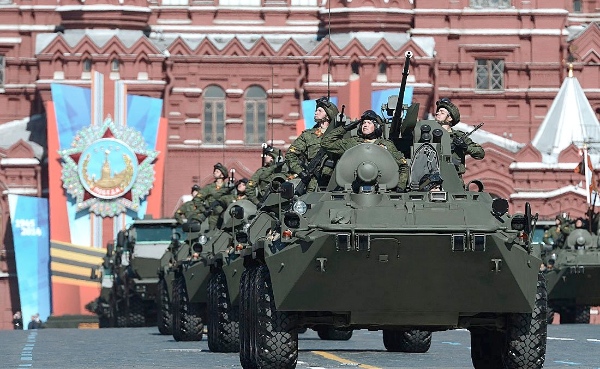 Russia is in talks with India about the possibility of concluding a contract to supply the latest Russian T-90MS battle tanks, a representative of Uralvagonzavod (UVZ) machine building company said Friday.
"Negotiations are underway on the possibility of signing a new contract with new conditions, to supply India with T-90MS," the representative told Russian agency RIA Novosti. India is a top importer of Russian weapons.
There is currently a contract in place between Moscow and New Delhi for the licensed production of T-90S tanks in India. Russia's military partnership with India is also boosted by the upcoming $11 billion contract for the joint design and development of the Fifth Generation Fighter Aircraft (FGFA) program.
On Wednesday, a Uralvagonzavod spokesperson said Russia had completed the full cycle of testing on the T-90MS, which is the latest export version of the T-90.
T-90MS, also referred as Tagil, was first unveiled in 2011. It was proposed for the Russian Army and possible export markets, including India.
The tank uses the same type of ammunition as the T-90, but includes additional countermeasures to significantly reduce the chances of being hit by enemy anti-tank semi-automatic guided weapons.
Russia remains the world's second biggest seller of arms behind the United States, increasing its share by 37 per cent in 2010-2014. China has boosted exports by 143 per cent, squeezing out Germany from the top three exporters.
Russian weapons were exported to 56 countries, with India, China and Algeria making for almost 60 per cent of total sales, said the Stockholm International Peace Research Institute (SIPRI) in its 2015 Yearbook released in March.
World's biggest arms importers are: India 15 per cent, Saudi Arabia 5 per cent and China 5 per cent according to SIPRI.
Russia-India ties are expected to receive a significant boost by twin visits by Prime Minister Narendra Modi to Russia. Modi attended the 7th BRICS Summit in the russian city of Ufa in July and is scheduled to hold talks with Russian President Putin in Moscow in November.