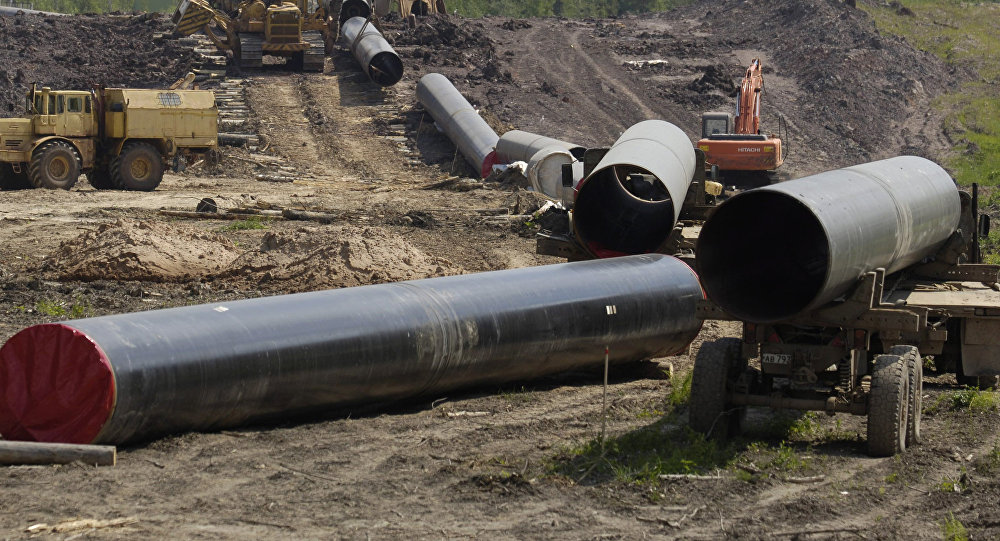 Russia's gas exports are expected to grow by 10 billion cubic meters to reach 202.3 billion cubic meters this year, Russian Energy Minister Alexander Novak said Wednesday.
"Exports will increase by 10 billion cubic meters of gas to 202.3 billion cubic meters," Novak told reporters. "Oil export [in 2016] will reach 253.5 million tonnes which constitutes a 4.8-percent increase."
"Oil production is expected at 547.5 million tonnes, the growth is 2.5 percent," Novak said of the anticipated 2016 results.
Russia Wants OPEC, Non-OPEC Meeting to Monitor Oil Output Cuts in Late January.
Russia is offering to hold an OPEC and non-OPEC committee meeting to monitor oil production cuts sometime between January 20-29, Novak said.
"Work, an exchange of views is underway. We believe that we need to convene sometime after January 20, but we do not yet know the position of other countries," Novak told reporters.
He noted that Russia's monitoring group has met national producers and plans to meet once before this year, with an anticipated biweekly schedule. The monitoring group includes 12 of Russia's largest oil producers.