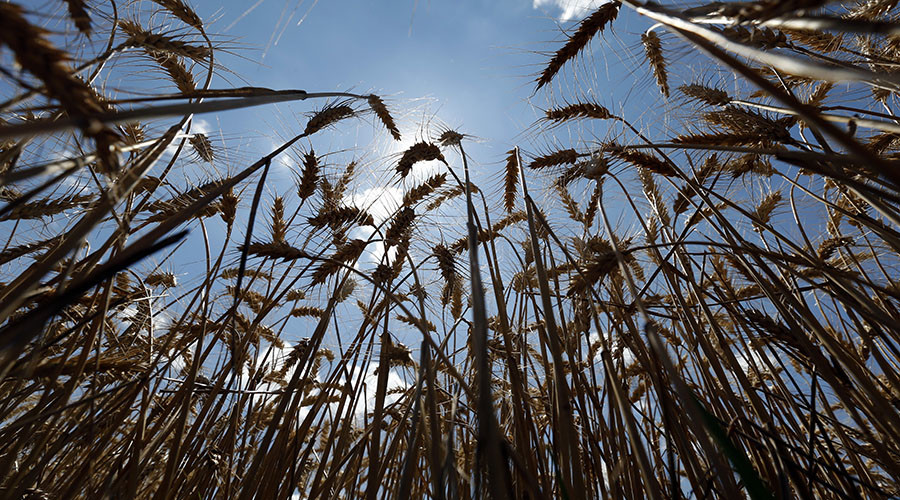 One of the results of Russia's food embargo against the EU and a weaker ruble has been a remarkable boom in agriculture, reports German weekly Der Spiegel.
Russian agriculture has been in decline since the collapse of the Soviet Union in 1991. Investors avoided the sector, turning to raw materials instead. Over that period Russia lost about 35 million hectares of arable land, an area almost the size of Germany.
Everything changed in 2014 with the introduction of Western anti-Russia sanctions and Moscow's response.
"In recent years, the share of agriculture in the Russian economy has increased, contrary to the global trend. In the past year, Russia for the first time earned from agricultural exports more than from the sale of arms," the report said.
Grain production rose over the last six years and in 2015 Russia unseated the US as the world's biggest wheat producer and exporter.
According to the Russian Ministry of Agriculture this year's harvest will be at least 110 million metric tons. At the moment, Russia exports 22.5 million metric tons of grain and this is expected to increase by 4.5 million tons for 2016/17.
Wheat exports from Russia are expected to outpace the European Union this year, according to the US Department of Agriculture.
Russia has won contracts to export 120,000 tons of wheat to Egypt, and will start supplying wheat to China soon.
A weaker ruble has also helped Russian agriculture by allowing domestically grown crops to become more competitive on the global market.
Experts are positive on Russian wheat production through 2020, citing the weak ruble over the period.