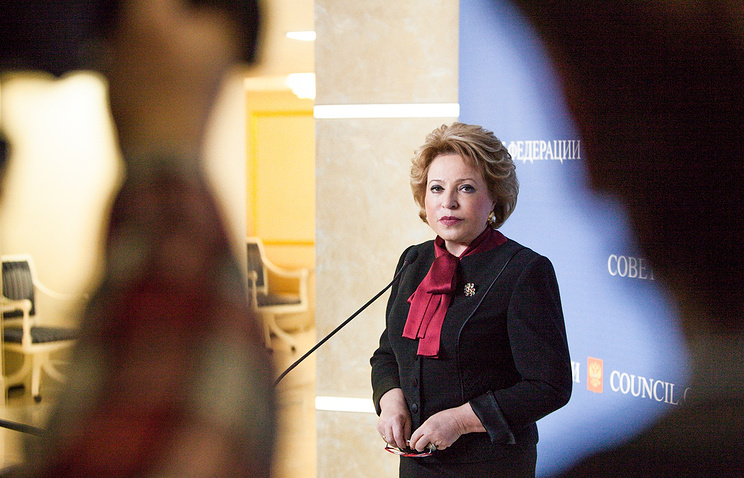 Russia's Federation Council Speaker Valentina Matviyenko said both Russia and Belarus and the Eurasian Economic Union (EAEU) are eager to promote the relations with the European Union (EU) though they do not need the so-called intermediaries represented by 'Eastern partnership' in this respect.
"Both Russia and Belarus and the Eurasian Economic Union are interested in win-win partnership with the European Union and we'll be extending relations with the EU as we're European countries," she said.
However, Matviyenko said she considers the attempts to put "some kind of an intermediary represented by the so-called 'Eastern partnership' between the Union State of Russia and Belarus, the EAEU and the European Union to be related to the commitment to linking the countries of the partnership "to the west economically and politically." "No one has seen any practical effect for the countries participating (in this partnership – TASS) yet," she said, adding that "we need no intermediaries between us in the form of the 'Eastern partnership'."
According to Matviyenko, sanctions, which hinder the relations between the two sides, are temporary. "Both we and Europe are interested in mutually beneficial partnership and cooperation," she said.