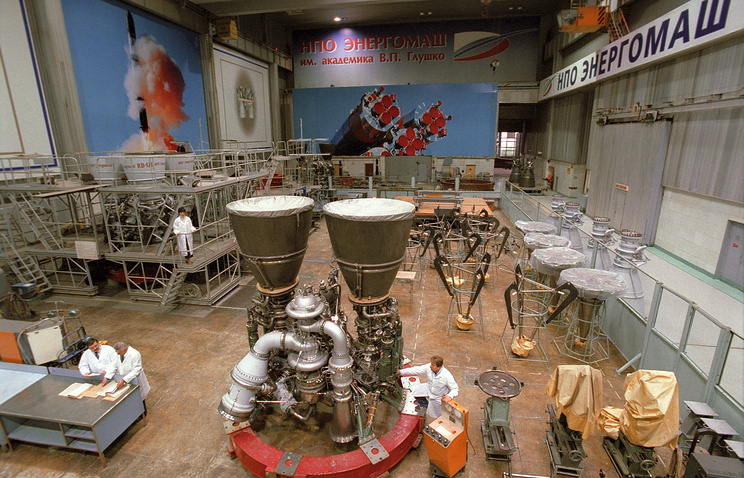 Russia and China plan to sign an agreement on protection of intellectual property in the sphere of rocket and space technology during the upcoming visit of Russian President Vladimir Putin to China in late June. Russian Deputy Prime Minister Dmitry Rogozin told reporters on Monday after a meeting of the Russian-Chinese intergovernmental commission for preparing regular meetings of the government heads that China is interested in buying Russia's RD-180 engines, and Russia – in getting Chinese micro radio electronics for space purposes.
"Agreements both on the first and second issues will be reached when we sign during the upcoming visit of President Vladimir Putin to China an agreement on protection of intellectual property. Consequently, this opens for us the way to concluding two major contracts", he said.
"It's on our very successful engine (RD-180), which we deliver even to the United States. You have heard all sorts of speculations on this by American politicians, starting from (Chairman of the Senate Committee on Armed Services John) McCain to Elon Musk, who were trying to prevent such deliveries", Rogozin said.
"However, the pragmatic Americans, being the initiators of the sanctions, continue to purchase our engines, because they simply do not have this kind of engine. They have no equipment to orbit their payloads on. Naturally, the Chinese side is interested in such a powerful engine for launching its payloads into space," the Russian deputy prime minister said.
Cooperation in space medicine
Russia has proposed to China to conduct joint experiments in the sphere of space medicine and the development of foods for astronauts.
"We have offered joint experimentation for the development of new pharmaceutical products, for commercialization of this process, for creating possibilities for the protection of human musculoskeletal system, because what is tested in space, is also fully applicable on Earth", he said. "We can also join our efforts in the development of freeze-dried foods, special diets for the restoration of human metabolism," Rogozin said.
"Generally, the Chinese side has taken a keen interest in this, and we believe that it will be a powerful demonstration that the money invested in space exploration are of major use for the people, because the results of this collaboration will be used in the clinical sense – for ensuring people's safety and health", said the Russian deputy prime minister.