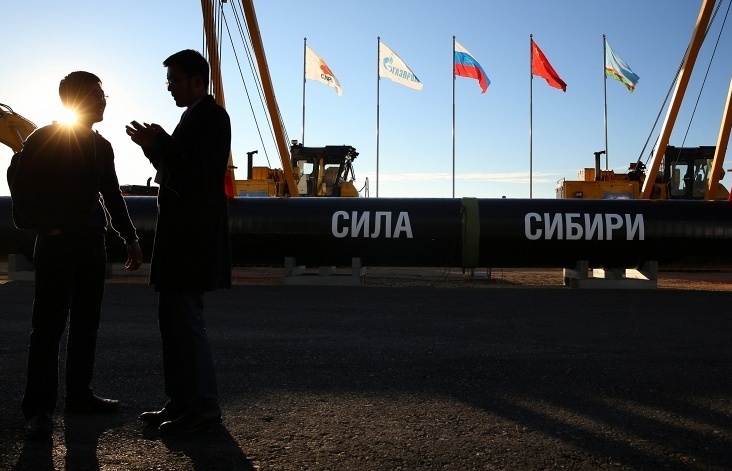 Russia and China may discuss the project of the western route of the Power of Siberia project during the visit of the Chinese Vice Premier Zhang Gaoli to Russia in May, which will focus on the energy dialogue between the two countries, Russian Deputy of Economic Development Minister Stanislav Voskresensky said Monday.
"First Vice Premier of the State Council of the People's Republic of China will pay a visit in May to focus on the energy dialogue. I think this should be the highlight," he said when answering the question whether the project has been frozen.
On September 3, 2015 Gazprom and the Chinese CNPC signed a memorandum of understanding on natural gas supplies from Russia to China through the pipeline from the Far East. According to various estimates, its capacity could be from 25 to 38 bln cubic meters per year. A separate working group has been set up to negotiate on the third pipeline to China. The Sakhalin 3 project is meant to be a resource base for the third pipeline to China.
According to the memorandum of understanding on cooperation in the natural gas field from June 24, 2009, which was inked by Gazprom and CNPC, Russian gas will be supplied to the country in two directions – western and eastern.
The eastern route involves development of new fields in Eastern Siberia, firstly Chayanda field and Kovykta gas field. Power of Siberia gas pipeline is going to be built starting from these fields, which later will be connected with the gas pipeline Sakhalin – Khabarovsk – Vladivostok. A branch pipe to China will be built near Blagoveshchensk. The western route includes delivery of 30 bln cubic meters through the pipeline from the Yamal-Nenets Autonomous District through the Altai region to the northwest of China for 30 years.