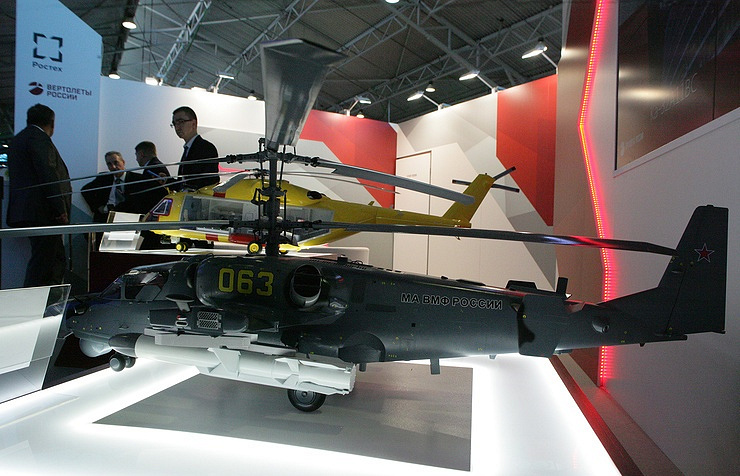 The Russian and Chinese governments signed an agreement on Saturday to cooperate under a program to build an advanced civilian heavy helicopter.
The deal was signed during the official visit of Russian President Vladimir Putin to China.
The press service of the Russian Helicopters holding, part of the Rostec state corporation, said the Russian side will provide assistance to the Chinese partners in developing the helicopter.
Under the agreement, the Russian Helicopters will provide technologies and also develop a technical proposal and separate systems of the new vehicle on a contract basis.
The Chinese side will deal with organizing and implementing the program in general, including production and promotion of the helicopter and joint coordination of works.
AHL is developed jointly by Russian Helicopters and China's AVIC (Aviation Industry Corporation of China). The aircraft's take-off weight is expected to be 38.2 tons, and the lifting capacity – from 10 to 15 tons. The helicopter's speed will be 300 km per hour, the flight range will reach 630 km and service ceiling – 5,700 meters.