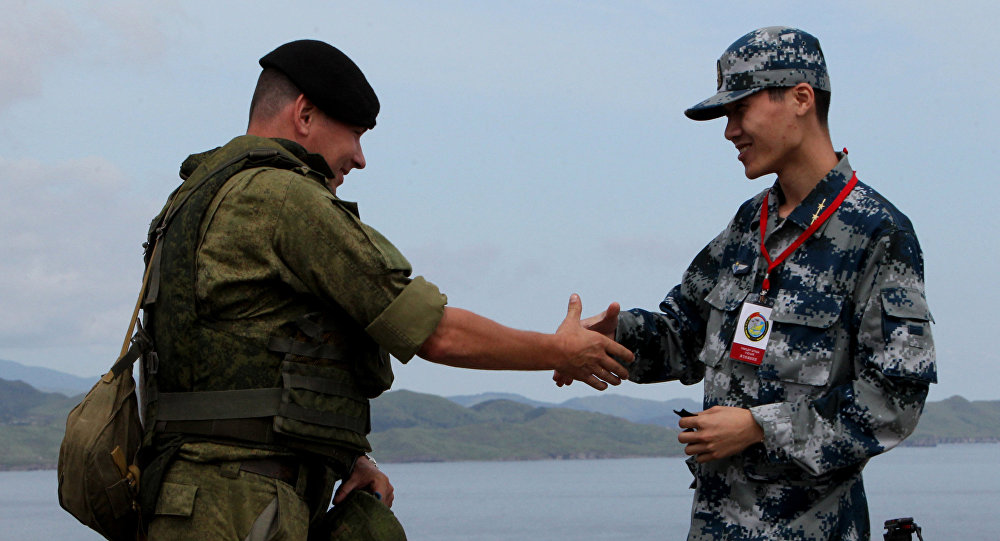 Military cooperation between Russia and China has considerably increased over the last three years, Russian Deputy Defense Minister Anatoly Antonov said on Monday.
"Military cooperation between the two countries is highly diverse and has improved significantly over the last three years. The sides are conducting many events between their general staffs and exercises that are broadly stirring up interest and even anxiety among certain countries," Antonov told the Chinese CCTV public broadcaster and the Xinhua news agency.
The two countries are cooperating across various platforms, including the UN Security Council, BRICS, the Shanghai Cooperation Organization and on a defense ministry level, he added, stressing that the potential for cooperation is still greatly untapped.
Russia and China take a united stance on regional peace and international security, he emphasized.
Russia and China have stepped up defense cooperation in recent months. The countries have held joint training exercises this year, while top defense officials met for talks on international and regional security, as well as bilateral military-technical cooperation.