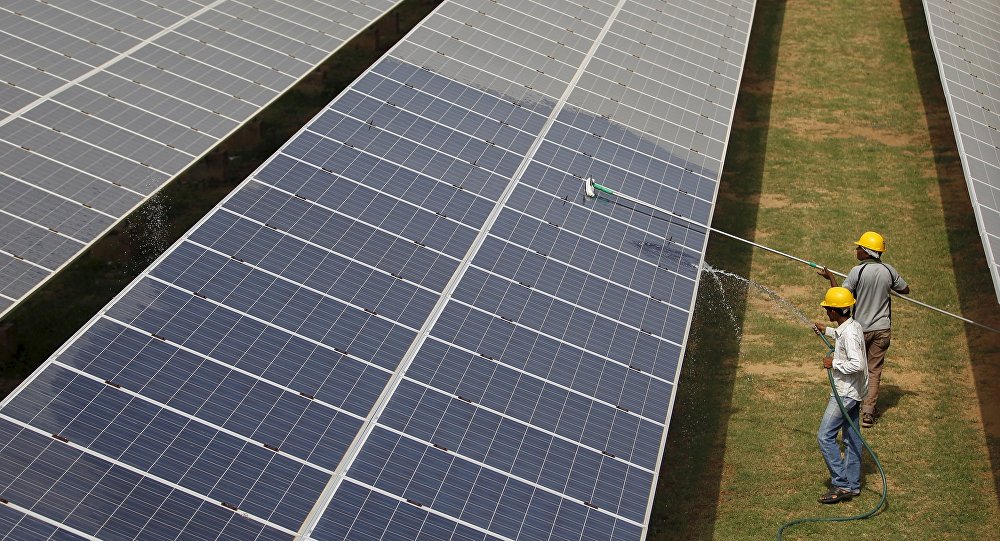 The BRICS New Development Bank (NDB) decided on Friday to give a $250-million loan to India for a renewable energy project, Indian Deputy Finance Minister Shaktikanta Das said.
"New Development Bank sanctioned 4 loans including a loan of US$250 million for a renewable energy scheme in India. Good beginning," Das wrote on his Twitter.
The funding of the first four projects was approved by the NDB at the board of governors meeting earlier in the day.
The NDB was established by BRICS member states — Brazil, Russia, India, China and South Africa — in July 2014. The bank will finance infrastructure and sustainable development projects in BRICS and other developing countries.