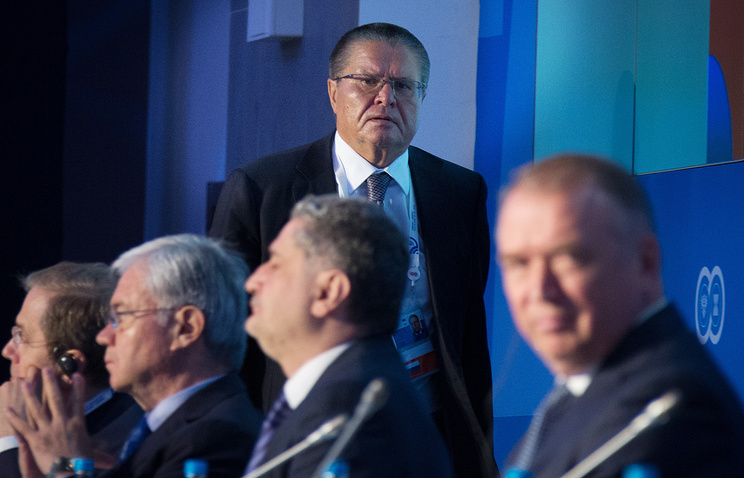 The Russian government can meet the budget deficit of 3% of GDP (a target for 2016) if a number of conditions is met, Russian Economic Development Minister Alexey Ulyukayev told reporters at a briefing at the forum of ASEAN.
"With the oil price of $40 [per barrel] it [budget deficit this year] would be about 4%. To meet 3% is possible in case the privatization of Rosneft and if Rosneftegas pays interim dividends," Ulyukayev said.
Russian President Vladimir Putin said earlier that budget deficit in 2016 should not exceed 3% of Russia's GDP. According to the Finance Minister Anton Siluanov, the Ministry will reach budget deficit of 3.3% at the average price of Urals oil at $40 per barrel.
At the same time, the Finance Ministry said earlier that Russia's budget deficit in 2016 could reach up to 4% of GDP with oil prices around $32 per barrel. According to the calculations of the First Deputy Finance Minister Tatyana Nesterenko, so far the Finance Ministry reaches a 3.4% deficit taking into account all the new assumptions on budget optimization.
In January-April, the federal budget deficit amounted to 1.23 trillion rubles ($18.47 bln), or 4.7% of the GDP. In the April the deficit reached 552.45 bln rubles ($8.29 bln), or 8.6% of GDP, which is a record deficit-to-GDP ratio for this month's since 2011, according to the official website of the Finance Ministry.