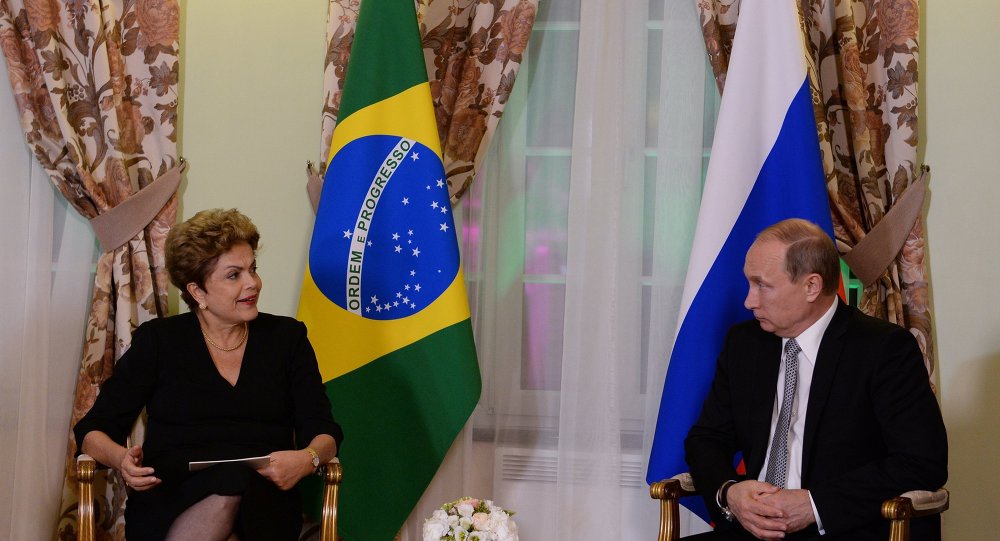 Russian President Vladimir Putin met with his Brazilian counterpart Dilma Rousseff on Wednesday, calling for the use of the two countries' national currencies in bilateral trade and proposing more hi-tech, space and aviation projects.
"Cooperation in the sphere of energy could become promising. [Russian energy giant] Gazprom, as well as [Russia's oil giant] Rosneft, which has started development in the Solimoes river basin, are already working in Brazil," Vieira told Sputnik.
The foreign minister pointed out that Russia and Brazil are already discussing joint projects in the energy and military spheres.
"I can also point out the recent opening of a Rosatom [Russia's state nuclear energy agency] office in Brazil that is opening interesting perspectives for bilateral cooperation in the peaceful use of nuclear energy."
Russia has boosted its cooperation with the BRICS countries amid Western sanctions, imposed against Russia over its alleged involvement in the Ukrainian conflict.