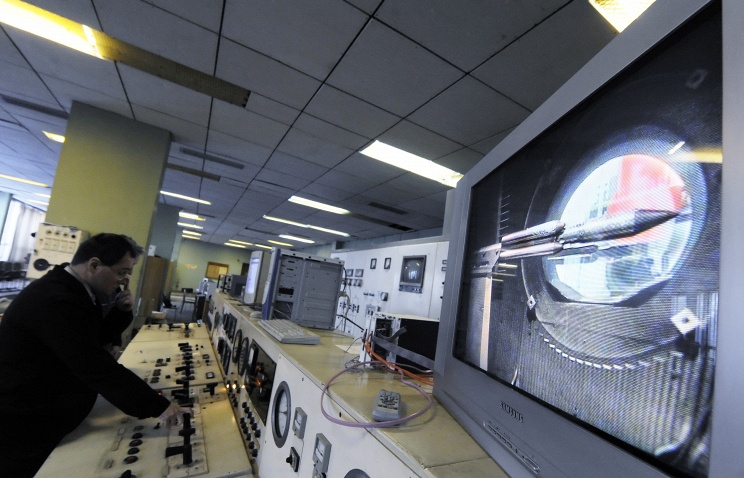 Iran and Russia have reached agreement on expanding cooperation in space research, Russian Deputy Prime Minister Dmitry Rogozin told upon the end of talks with the Iranian Vice President in charge of science and technologies, Sorena Sattari.
"Russia and Iran have fair prospects for cooperation in the studies of outer space," he said. "For instance, some of their programs envision cooperation in the field of remote sounding of the Earth's crust," he said.
"Many people using cell phones are unaware of the fact the Russian GLONASS system is used alongside others in the positioning process," Rogozin said. "More than 2.5 billion phones and other gadgets receive the signals from our system."
"Iran is a big country with lengthy borders and, quite naturally, the Iranians find it important to know and to see from space what is happening on their territory and in the areas adjoining it, while our satellite system will enable them to do this," Rogozin said.
"Russia is the world leader in terms of satellite launch services at present," he said. "We've done test launches of a very powerful launch vehicle, the Angara, which may become the main type of rockets taking payloads into orbit. But we don't plan to stop at that."
"The launching of other countries' satellites makes up only 4% to 5% of the entire market of space services that Russia could offer worldwide," Rogozin said. "And recall we have the areas of cooperation with Iran as promising as satellite-assisted navigation and mapping. Russia and Iran have a good groundwork for acting together in this aspect."
In the course of Rogozin's visit to Tehran, the Russian-Iranian high-level commission co-chaired by Rogozin and Sattari had its third session. It was set up earlier this year when the Moscow International Aerospace Show MAKS'2015 was underway.
The commission is called upon to promote and coordinate Russian-Iranian cooperation in research and technologies having priority for the two countries' economies, the social sector, sciences, and innovations.