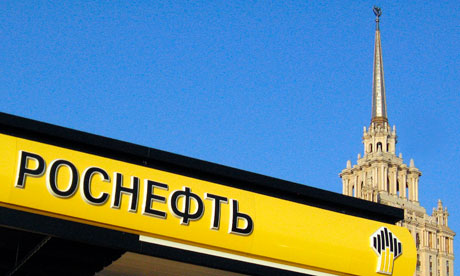 OAO Rosneft and Exxon Mobil Corp. bid for licenses in Mozambique, forging ahead with a partnership strategy even as U.S.-Russia relations remain tense.
Russia's largest oil producer and Exxon submitted joint bids in Mozambique's fifth licensing round to explore the Angoche Basin and Zambezi Delta, according to a statement on Rosneft's website confirmed by Exxon.
"Partnerships with global industry leaders, such as Exxon Mobil, allow the company to minimize the risks in the implementation of frontier exploration projects," Rosneft said. If the bids succeed, Exxon would operate the project, according to Rosneft.
The Russian company and Irving, Texas-based Exxon Mobil already produce oil together off the coast of Russia's Sakhalin Island. They also have explored Russia's arctic seas, an area now subject to U.S. and European Union sanctions on offshore technologies prompted by Russia's role in Ukraine.
Working together elsewhere in the world may be a way for the companies to maintain their links and grow resource portfolios even as the partnership faces such "headwinds" within Russia itself, Emily Stromquist, a London-based analyst at Eurasia Group, said by e-mail today.
"Overseas acquisitions can provide an opportunity to perpetuate the relationship and maintain goodwill," Stromquist wrote.
Mozambique's oil and gas sector has significant development potential following breakthrough discoveries in 2010 and 2011, Rosneft wrote in the statement. The key gas potential of the country is in the Rovuma basin and the Mozambique river basin, Rosneft said.