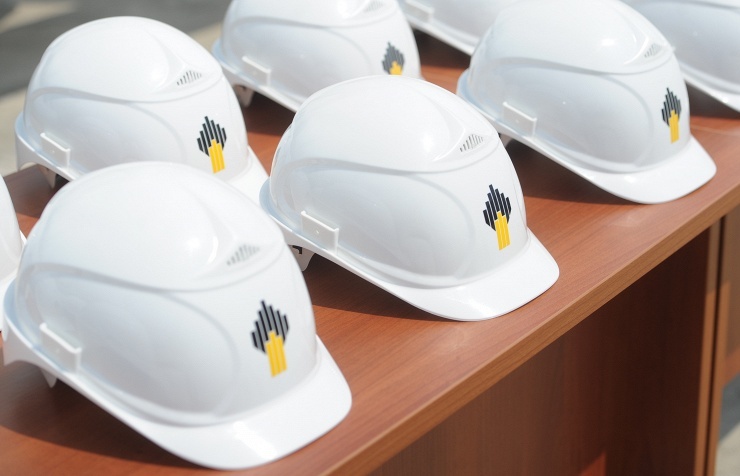 Financial position of Rosneft allows the company to ensure repayment of debt, Rosneft Vice President Svyatoslav Slavinskiy said Thursday in a conference call.
"As for the debt in 2016-2017, I must say that the business plan includes understanding of both the volume of repayment and the volume of borrowings. The figures are balanced. We plan to attract new small loans. This needs to be done in a favorable price environment – it can be in rubles or in dollars. We can handle the figures in our report," he said.
Slavinskiy noted that the company systematically reduces its debt load. At the same time, despite a significant debt repayment last year, cash balances on the company's accounts at the end of 2015 amounted to $22.4 bln.
It was reported earlier that Rosneft planned to repay $14.3 bln of its debt in 2016.
Earlier the company planned to pay $15.1 bln in 2016. In 2017, the company plans to repay $ 8.8 bln (previously it was planned to pay $11.1 bln). In 2018, Rosneft intend to repay $7.2 bln (while earlier it planned to pay $5.7 bln). Rosneft plans to pay $1.8 bln in 2019 and $13.9 bln in 2020-2029, according to the presentation.
Previously, the company announced that in 2019-2029 it would pay $18.1 bln.
According to the presentation, by the end of the fourth quarter of 2014, the company's net debt was $43.8 bln, total debt was $60.5 bln.
By the end of the first quarter of 2015, the company's net and total debts were $43.3 bln and 56 bln respectively, by the end of the second quarter these figures indicators were $39.9 bln and 54.3 bln, by the ned of the third quarter – $24.5 bln and $47.5 bln, by the end of the fourth quarter – $23.2 bln and $45.6 bln.
Net debt of Rosneft decreased by 47% to $23.2 bln in 2015. The company repaid a significant portion of its short-term debt as a result of the generation of operating cash flow and raising of funds under long-term contracts for oil supply. At the end of 2015, EBITDA/net debt ratio was 1.12 in dollar equivalent.