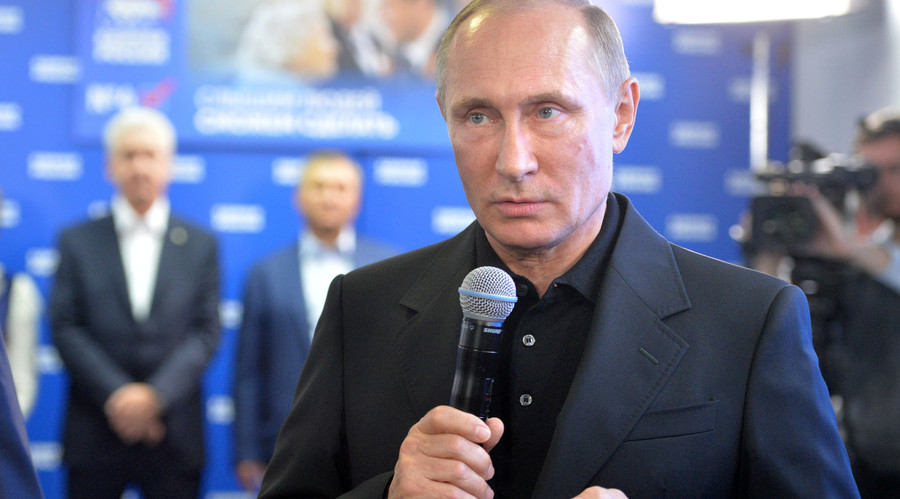 Vladimir Putin has called United Russia's landslide victory in Sunday's parliamentary polls proof of citizens' trust, saying it is the best answer to external sanctions and internal attempts to destabilize the country.
"In a situation riddled with complications and a large number of uncertainties and risks, the people unconditionally choose stability, and trust the leading political force – the government. The results of the voting are also the reaction of our citizens to attempts of external pressure on Russia, to threats, sanctions and attempts to destabilize the situation from the inside," the Russian president told government members on Monday.
Putin also told ministers that despite the overwhelming popularity of the centrist conservative party United Russia, they should continue to develop a multi-party system and pay attention to all political movements, including those that failed to gain parliamentary representation in the Sunday elections.