South Africa's economy is likely to go into recession in 2016, according to economists.
The country narrowly averted a technical recession earlier this year, as the economy grew by 0.7% in the third quarter of 2015.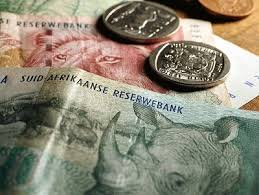 Economists though are predicting that the country will not be so fortunate in 2016, as the country struggles with increasing interest rates, high unemployment, low consumer confidence, low investor confidence, drought, low commodities prices, spiralling government spending and increasing public servant salaries. All of these factors could see the economy drop into a recession in 2016, Francois Stoffberg, one of the economists interviewed by the SABC has predicted.
The economists have also earmarked the looming nuclear power plant procurement as a threat to the country's solvency.
Credit ratings agencies have already put South Africa on a negative outlook and have placed South Africa just one level above junk status. The same agencies will be watching to country to see if the government sticks to the promise of fiscal prudency that Finance Minister Pravin Gordhan has promised.