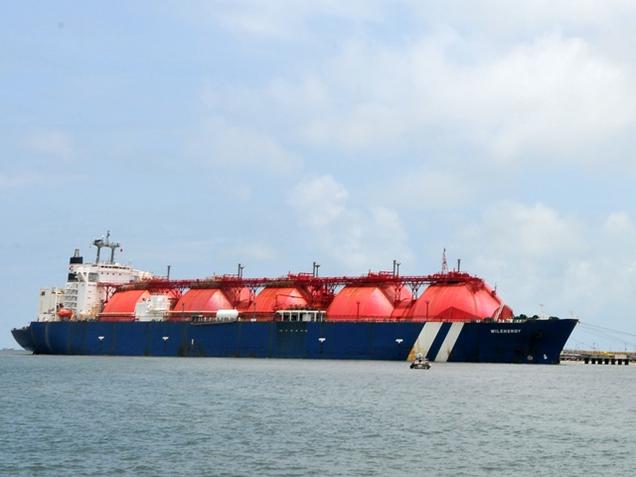 Petronet LNG, India's biggest gas importer, signed a revised contract with RasGas of Qatar to import gas at a significantly lower price, as a reflection of falling global prices. The new contract will save downstream consumers in India around Rs 4,000 crore a year, according to Oil Minister Dharmendra Pradhan.
"The new formula between the two companies is in the interests of a win-win. Where the previous contract meant that Petronet had to buy LNG from RasGas at $12-13 per mmBtu, the new contract means a price of $6-7 per mmBtu," Petroleum and Natural Gas Minister Dharmendra Pradhan said at the signing function.
He added that the penalty of Rs 12,000 crore imposed on Petronet for importing less gas in 2015 than was agreed in the previous contract has been waived.
The need for re-negotiation became apparent when global crude and petroleum prices crashed, meaning that Petronet was overpaying for RasGas' LNG under the previous contract.
"This year started off with an inclination that gas prices would fall. Ironically, we were buyers but were still anxious. This agreement will relieve a lot of that anxiety," Mr Prabhat Singh, MD & CEO of Petronet LNG, said during the event, adding that the agreement was reached on November 10, but was signed only on Thursday.
Mr. Pradhan said that the new pricing formula under the reworked contract, which would come into effect on January 1, will apply to 7.5 million tonnes of LNG India has agreed to buy from RasGas until the long-term contract ending in April 2028. Petronet has agreed to purchase an additional 1 million tonnes under the revised contract.
The Oil Minister also noted that January 1, 2016 would mark exactly one year of the government's PAHAL direct cash transfer scheme, saying that in that time it has become the world's biggest digital public distribution system.
He also added that 58 lakh beneficiaries of the LPG subsidy had chosen to give it up voluntarily. "Most of the people giving it up were those we weren't targeting. We found that retired school teachers, retired civil servants, etc, were giving up their subsidy so that those without an LPG connection could get one," Mr Pradhan said, adding that the government has added 50 lakh new LPG connections to its existing network.