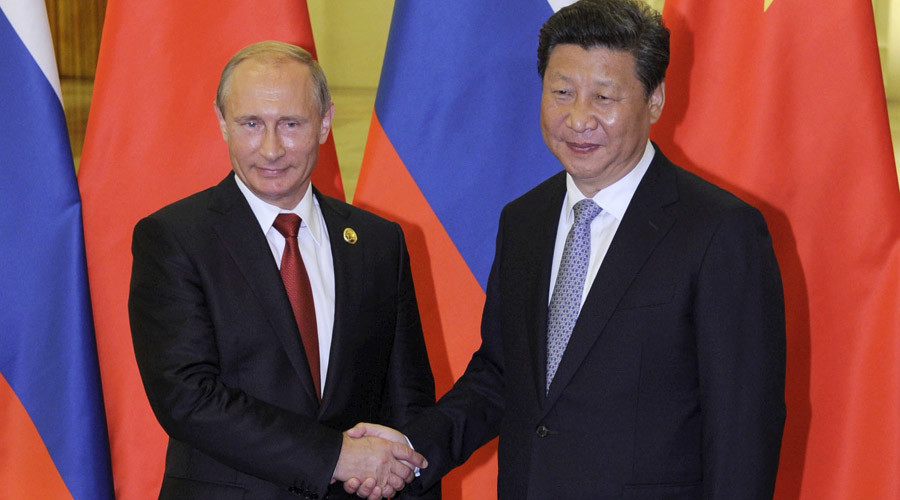 Russian President Vladimir Putin is going to China this Saturday to meet Chinese President Xi Jinping and other top Beijing officials. More than 30 documents are expected to be signed during the visit.
"Each meeting of heads of our states is an event on a global scale," Russian Ambassador to Beijing Andrey Denisov told TASS.
The Kremlin has more than 30 projects on the table, and the documents are currently being prepared, according to the ambassador.
"It is no secret that the final agreement on certain projects is sometimes achieved literally in the last few days, and sometimes even on the last day or in the final hours before the signing. It's too early to publish the list of documents for signing. Not because it is a big secret, but because negotiations are continuing," Denisov said.
The ambassador added that earlier trade between Russia and China was about simple trade in goods, but it now involves an exchange of investment projects.
"These are certainly more positive and developed economic ties than a simple exchange of goods. That's what we should aim at," Denisov said.
The Kremlin website says Xi and Putin will discuss trade and economic development, investment, research, technological and cultural relations. The agenda will also include interaction at multilateral and regional organisations, primarily the UN, BRICS and the G20, as well as implementation of the agreements that were reached during the SCO summit in Tashkent on June 23–24.