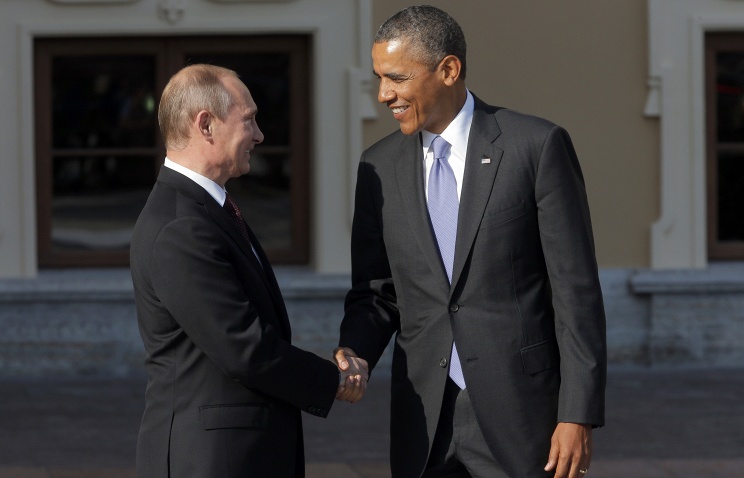 After their speeches at the UN General Assembly session, they will hold a 60 minutes-long meeting conversation that is likely to begin at around 21:00 hours GMT.
The previous time Putin and Obama held talks was in September 2013 on the sidelines of a G20 summit in St Petersburg. They mostly focused on the situation in Syria then.
Since the beginning of 2014, Russian-American relations made a tailspin on the background of the crisis in Ukraine and in the wake of it the two Presidents had only two brief meetings 'on the walk' during the celebrations of the D-Day in Normandy in June 2014 and on the sidelines of the APEC forum in China in November.
In addition to it, they have had several telephone conversations.
The sides had differences in the process of organizing the forthcoming meeting, too. When the time of the conversation was eventually coordinated, the White House rushed to say a request for it had come from the Kremlin but Putin's aide Yuri Ushakov said he was compelled to disclose the secrets of the 'diplomatic kitchen' and said Washington offered two alternative time slots for the meeting back on September 19 and September 28 was chosen as a result.
As regards the topics for discussion, Syria will dominate the agenda again.
"Beyond any doubt, Syria is number one," Putin's press secretary Dmitry Peskov said. He did not rule out however that the two leaders would also take up the Ukrainian crisis "if time permits them to."
White House press secretary Josh Earnest said earlier Obama planned raising the Ukrainian problem.
The Kremlin attaches significance to the meeting, Yuri Ushakov said.
"This meeting has real importance, as the two leaders haven't met for a long time and there are quite a few very pressing issues for discussion," he said adding the sides did not plan any statements upon the end of the conversation.
Nonetheless, Ushakov believes the two sides will inform reporters on the results of the Putn-Obama talks.