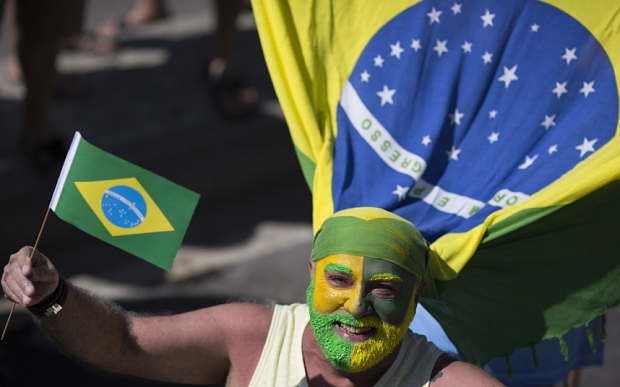 Standard & Poor's has stripped Brazil of its investment-grade credit rating in a move that calls into question President Dilma Rousseff's efforts to regain market trust and pull Latin America's largest economy out of recession.
"We are lowering the long-term foreign and local currency ratings on Brazil to 'BB+' and 'BBB-' respectively," the ratings agency said.
Eduardo Cunha, president of Brazil's lower house, said the downgrade was "very bad" for the country.
S&P said the country's political challenges "have continued to mount", with the government set to overse three consecutive years of a primary deficit. Net debt is also continuing to rise.
"We now expect the general government deficit to rise to an average of 8pc of GDP in 2015 and 2016 before declining to 5.9pc in 2017, versus 6.1pc in 2014," S&P said.
"We expect general government debt, net of liquid assets (not including international reserves), to rise to 53pc of GDP this year and to 59pc next year from 47pc in 2014."