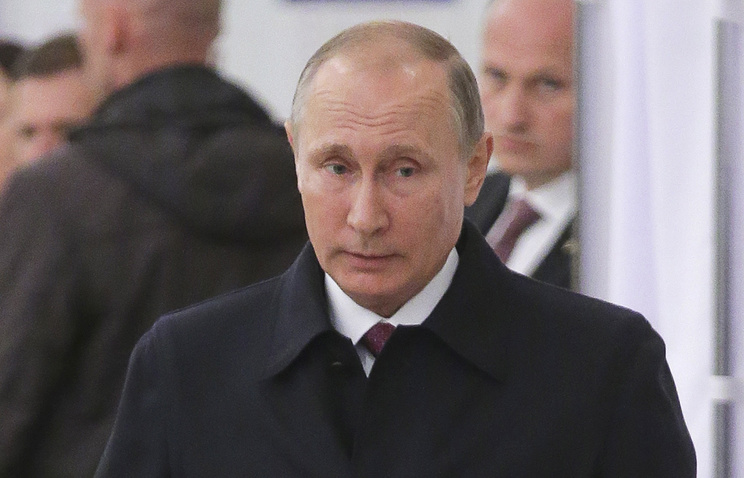 Russian President Vladimir Putin will hold a meeting of the Council for the country's strategic development and priority projects on Wednesday, Kremlin's press-service reported.
Also on Wednesday, in a video conference mode the president will participate in the launch of the commercial operation at the East Messoyakha oil field.
Presidential Council
According to Kremlin's press service, at the meeting of the Presidential Council on strategic development and priority projects "will discuss measures to support small businesses and overall development of transport infrastructure."
The Council was established in June to ensure the interaction between federal, regional and municipal authorities, as well as public associations, scientific and other organizations in addressing issues related to the strategic development of the country and the implementation of priority projects.
The meeting on Wednesday will be the second one in its history. The first meeting was held on July 13 and dealt with projects in education, healthcare and housing infrastructure.
Meeting German Vice Chancellor
Putin is also expected to meet with German Vice-Chancellor Sigmar Gabriel. Gabriel, who is also Minister of Economy and Energy of Germany begins his working visit to Moscow on Wednesday. According to Germany's Ministry of Economy, during his visit, Gabriel plans to discuss with the Russian state officials bilateral economic relations as well as relations between Russia and the European Union.
Earlier, Putin's spokesman Dmitry Peskov confirmed that the meeting is being prepared.
Gabriel repeatedly advocated the gradual cancelation of the EU sanctions against Russia. In his opinion, sanctions could be gradually removed as the Minsk agreements on the settlement of the Ukraine are met.
Northernmost oil field on continent
An official with the press-service told TASS that during the video conference CEO of gas giant Gazprom Alexey Miller and CEO of Russian state-owned oil company Igor Sechin (right from the site of the oil field) will report on the implementation of the largest project in Arctic to the President.
East Messoyakha is Russia's northernmost mainland oil field. It is located in the Yamal-Nenets Autonomous District. The field is developed by Messoyakhaneftegaz, a joint venture of Gazprom and Rosneft.
As of January 1, 2016, recoverable C1+C2 reserves of the whole group account for more than 470 million tonnes of oil and condensate and 188 billion cubic meters of gas.