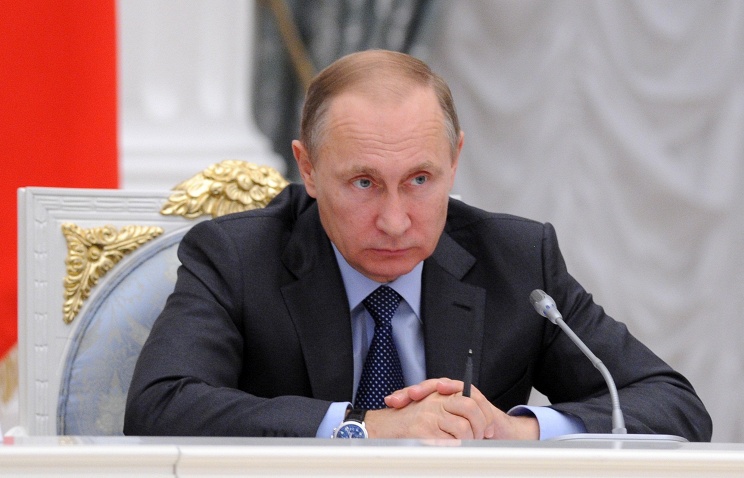 Russian President Vladimir Putin has tasked the Economic Development Minister Alexey Ulyukayev with continuing dialog with the European Union and Ukraine in the field of implementation of the association agreement.
"I'm still asking you to continue the discussion, despite all hardships, so that we could achieve some agreement by January 1, 2016," Putin told Ulyukayev at a meeting with members of the government on Wednesday.
"As far as I understood the Europeans conceded to only one point, which concerns high-speed railway connection, which is the sector where we actively cooperate with German companies. It's very good of them. But I'm gathering it's absolutely insufficient for us," Putin said.
According to Ulyukayev, Russia is not imposing its technical regulation system but is speaking about parallel enforcement of standards — either that of the European Union or CIS.
"However, in Russia-Ukraine case this practice is unacceptable for some unknown reason," the minister said.
Ulyukaev added that the EU has de facto declined Russia's proposal on the implementation of the association deal with Ukraine. "We received their (the EU's) reply on December 5. All in all we can't use our veterinary certificates, only European ones, which means we are being squeezed out of the Ukrainian market to make way for European goods," Ulyukaev said.
He also said Russia is not shutting the door on dialogue with the EU and Ukraine, though the chances of reaching a compromise on economic issues are getting slimmer. "We all know what consequences the implementation (of Kiev's association agreement with the EU — TASS) will have on January 1 in neglect of our concerns. We are not shutting the door, we are open to negotiations, though chances are becoming slimmer of course," he said.