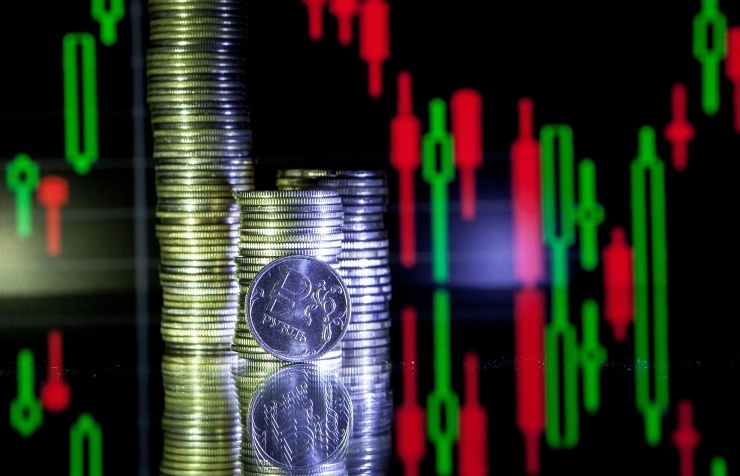 Russia's reserve funds will last another 4 years, and  the situation in the Russian economy will start improving next year, Russian President Vladimir Putin said during his annual Q&A session.
"International reserves returned to the level of the beginning of 2014 – $387 bln. The governmental reserve funds, I would like to remind you that we have two of them – the Reserve Fund and the Russian National Wealth Fund. They have decreased, but by a very small amount. Today, the funds total $50 bln and $71 bln, respectively. This amounts to 10.5% of the country's GDP. It means that if we use these funds the way we used them last year, without replenishing them, doing nothing, we will have them for another 4 years. But we expect that next year the economy grows, and we will not have to spend as much from the funds," he said.
"The situation [in the economy – TASS] has not changed though the trend is still positive. We had 3.7% GDP contraction while this year the Russian government assumes there will be 0.3% decline while next year will see 1.4% growth," the president said.
The president has also pointed out that the main issue of Russian economy is how to ensure inflow of investments, to ensure demand and increase income of population.
"The main thing is how to ensure the flow of investment, increase efficiency and to ensure demand, which means raising incomes of the population," he said.
According to Putin, the government is intensively working on it. Special attention is paid to providing aid to the most vulnerable groups of population, he said.
"The number of people living beyond the poverty line has slightly increased. That is an alarming trend, we see it and we will certainly respond to it," he said.
Putin said the economic structure has to be changed instead of printing currency.
"The main thing is not to print currency, the main thing is to change the structure of the economy," Putin said.
He also noted an increase of the share of high-tech products in Russia's export.
"The exports of hi-tech products are also increasing compared with the exports of natural resources," Putin said.
The Russian leader said that Russia's industrial output had also expanded.
"In February, we registered a positive trend reversal for the first time," he said.
The president also noted that the automotive industry is one of most affected sectors in the current crisis.