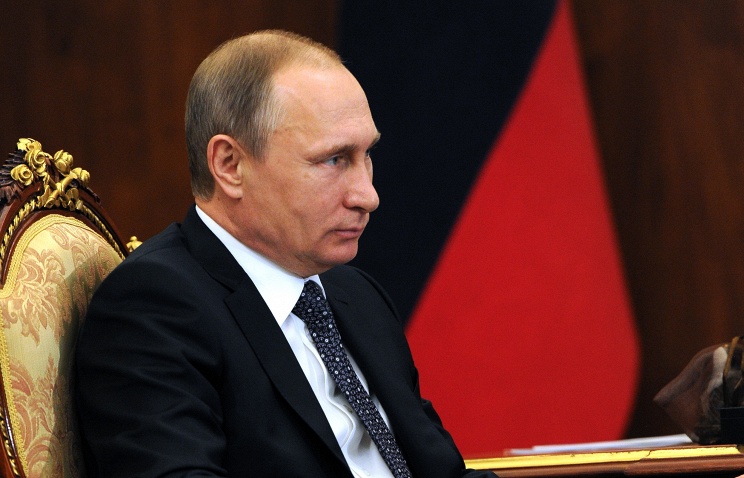 The Russian Central Bank's creation of a National Rating Agency is expedient but it needs to be independent so that all of the market participants trust it, Russian President Vladimir Putin said Monday.
"There is one other question, and this is the 'National Rating Agency.' I understand how difficult this task is, I mean that it needs to be a completely independent agency that would be used with trust by all the participants of the market, and this is the only way to build the activity of this rating agency," Putin said at a meeting with Central Bank head Elvira Nabiullina.
The agency is expected to start operating in the fourth quarter of 2015 and to gradually enter foreign markets. According to Ekaterina Trofimova, a Gazprombank executive who leads the project, the collection of applications for the investors pool will begin next week, although a de-facto list has already been created.
The agency's 3-billion-ruble ($51.3-million) registered capital will be equally distributed among investors, including banks, insurance and asset management companies, according to the Russian Central Bank.
Elvira Nabiullina noted that Russia's yet-to-be created National Rating Agency may issue its first rankings by the middle of 2016.
The president asked when the agency might be up and running.
"Market participants are going to establish this agency by the end of this year, but the first ratings may begin to be assigned actively some day in the middle of next year," Nabiullina said.
"Professionals of the highest qualification will be invited. The operation of the rating agency will be absolutely transparent and based on the best international practices from the standpoint of methodology, etc. We are hoping that investors will have confidence in that rating agency. For our purposes (of regulation and supervision and for refinancing) we will be using the assessments of that rating agency made on the national scale," Nabiullina said.