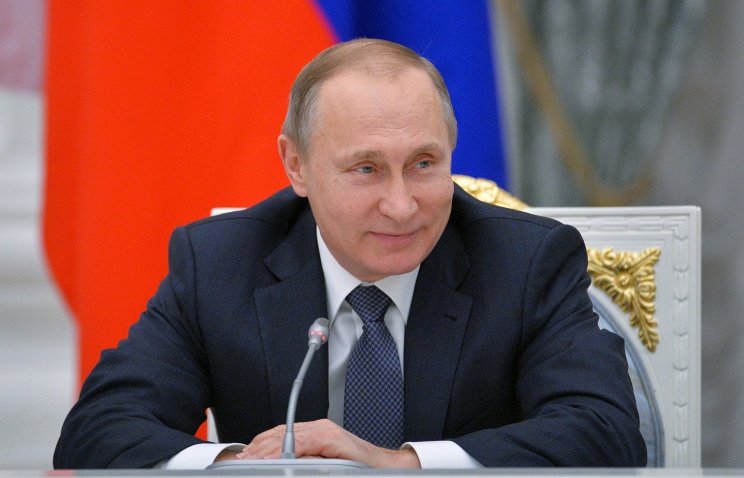 Russian President Vladimir Putin has said that his country's economy must nurture and cement strong trade ties with many countries in order to boost development and growth.
Addressing business and industry experts this week, Putin said that such ties would be effective in curbing the effect of US and European Union sanctions against Russia.
"I've said more than once our response to external restrictions will come in the form of an expansion of business freedom, protection of property, and defense of the rights of everyone working and doing their business decently," Putin said in remarks carried by the TASS Russian news agency.
On Monday, the European Union Council voted to extend sanctions against Russia's financial, energy and defence sectors "and in the area of dual-use goods" until at least July 31, 2016.
But the Russian president also urged economists and business decision-makers to seize the opportunity provided by low oil prices to reform the economy at home.
Russia has been hard-hit by the lowest oil prices since 2004. In the past 20 months, oil prices have plummeted by nearly 60 per cent.
Just a few years ago, Russia – and other emerging oil-producing economies – were languishing in strong economic growth and robust GDP growth when oil was trading at over $110 a barrel.
On Thursday, the benchmark West Texas Intermediate (WTI) crude futures rose to $38.10 a barrel, rising 9 per cent, after falling below $36 just a week ago.
The double whammy of sanctions and low oil prices means Russia will likely endure recession until at least the end of 2016, the central bank has said.
Putin said that there needs to be more support of local manufacturing and industry to boost local and export markets, while also protecting Russian consumers from inflation.
A week earlier, Putin touched on the subject of privatization of traditionally large industries owned by the state.
"I do not rule out, that in order not to burn the reserves, to provide income and some changes in the structure of these large companies, the government would consider decisions on privatization," Putin said.
Industry giants such as Rosneft and Aeroflot would likely be the first considered for privatization, raising several billion dollars for the state coffers.
During his annual Federal Assembly speech on December 4, Putin urged relaxed market conditions which would spur private enterprise.
He called for "eliminating excessive and redundant functions of control and supervisory bodies," in a bid to protect the business community and encourage investment in Russia.