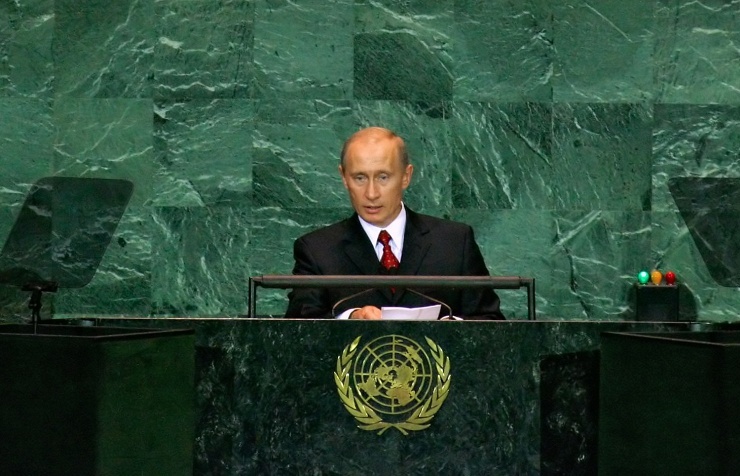 Russian President Vladimir Putin is planning to take part in the work of the session of the United Nations General Assembly, Russian Foreign Minister Sergey Lavrov told reporters.
"The president is planning to take part in the session of the UN General Assembly. This is a great event in the life of the organization. This year we mark the 70th anniversary of this forum, which was created after the victory in the Great Patriotic War, in World War II. A record number of heads of state and government is expected to attend the session. Our president plans to take part in this event too," Lavrov said.
In recent years, Foreign Minister Sergey Lavrov has been leading the Russian delegations to the General Assembly sessions. President Dmitry Medvedev addressed the UN in 2009.
Vladimir Putin attended the opening of the General Assembly session in 2005 when the organization turned 60 years old.