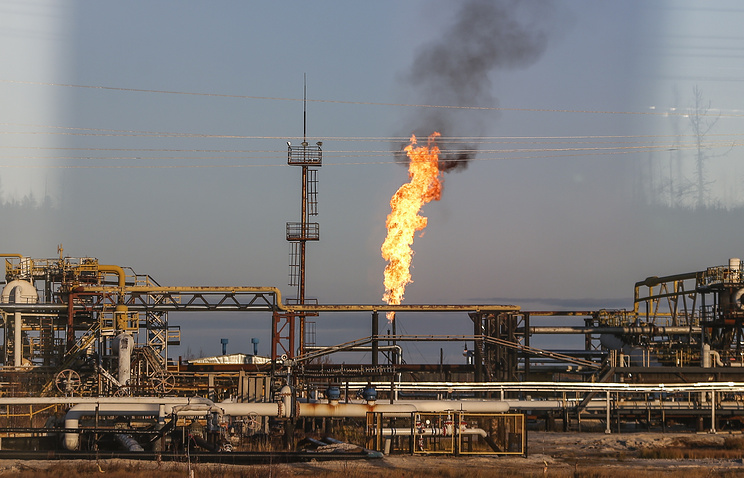 Russia's economy has adapted to the current energy prices, Vladimir Putin told reporters
"Now as far as I know, Brent price is not $45 (a barrel) but $55. I have already said that we draft the budget on the base of such conservative forecasts as $40 per barrel. We achieved the current results assuming that the real situation was worse than our expectations. Because we prepared the 2016 budget considering the price $50 per barrel and it turned out to be $40," Putin said.
"Despite this fact and GDP, trends and inflation have changed and we managed to keep reserves and so on. This is a very significant factor in the overall analysis of the economic situation. The situation in the global economy is worse but the result we have is better. That means that the economy has adjusted and will continue to develop on this basis," he said.
Russia will meet the obligations it has assumed on oil production cut within the agreements with OPEC, Putin said adding that Moscow considers this cooperation beneficial.
"This is the first OPEC decision of the kind over the past eight years, obviously, without our goodwill for joint efforts with OPEC it would have been impossible to reach this result. We will further cooperate with OPEC, meaning that we will meet the obligations, but we [Russia – TASS] are not a member-state of the cartel and we are independent while being in contact with them and meeting assumed obligations," he said.
According to the president, Moscow "considers this cooperation beneficial both for non-OPEC members and OPEC itself."