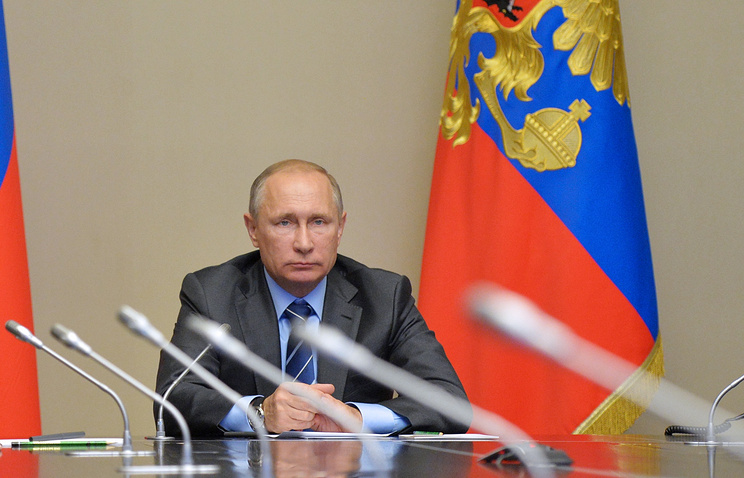 Russian President Vladimir Putin has instructed the cabinet to "consider the setting up of an intergovernmental working group to assist in drafting and implementing a project on energy supplies to the countries in the Asia Pacific region, including construction of energy bridges if needed."
The relevant item is included in the presidential list of instructions drawn up on the results of the Eastern Economic Forum. The Kremlin website posted the list on Friday.
The order should be implemented before December 1, the document says.
In early September, Putin suggested speaking at the Eastern Economic Forum that an intergovernmental working group should be set up to draft a project of the 'energy super ring' that would connect the energy grids of Russia, China, South Korea and Japan. The Russian president said at the time that Russia intended to offer the competitive price for energy in the Asia Pacific region and to fix it for a long period of time.
Russian President Vladimir Putin has also instructed the cabinet to work out and endorse a concept of Russky Island development, envisaging creation of an international research and educational center along with a technological cluster in it, a list of the instructions drawn up after the Eastern Economic Forum has been posted on the Kremlin website.
Russia's government "should work out and endorse, with regard to the earlier given order, a concept of the Russky Island development. In its territory an international research and educational center and a technological cluster should be established," it said.