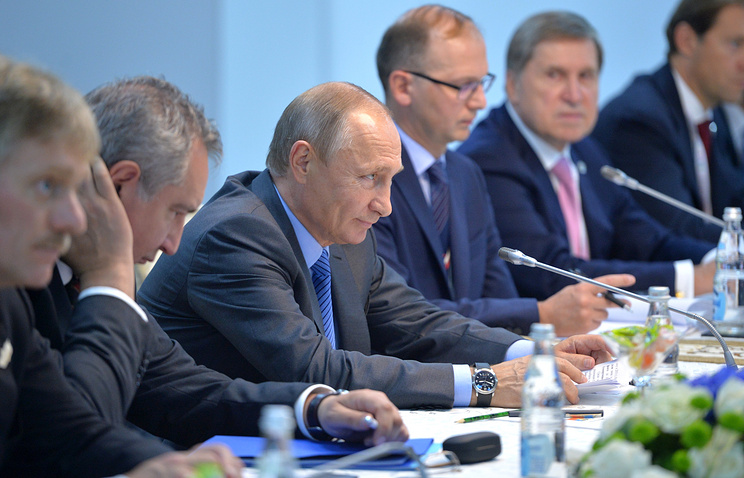 Russian President Vladimir Putin has called on the BRICS countries (Brazil, Russia, India, China and South Africa) to develop a common approach to regulating Internet trading.
"A significant potential is seen for developing cooperation in the area of electronic commerce. Today this is one of the most dynamically developing sectors of economy in the world," Putin said at a BRICS meeting in an extended format.
"There is the need to develop a common approach of BRICS countries to regulate its activity and also to create conditions for barrier-free e-commerce between the member-states of the grouping," the Russian leader said.
Putin also backed the Indian side's proposal on launching a special Internet portal for small and medium business of the BRICS countries. There are also good prospects for cooperation in the peaceful use of outer space, he said.
The industrial and technological cooperation can also become more efficient, Putin added. "It is important to translate into practice the initiatives on establishing a union of foundry industry, the project of a center on processing and storing electronic data on professional training of staff. It is important to work on an initiative to create the BRICS energy agency," he said.