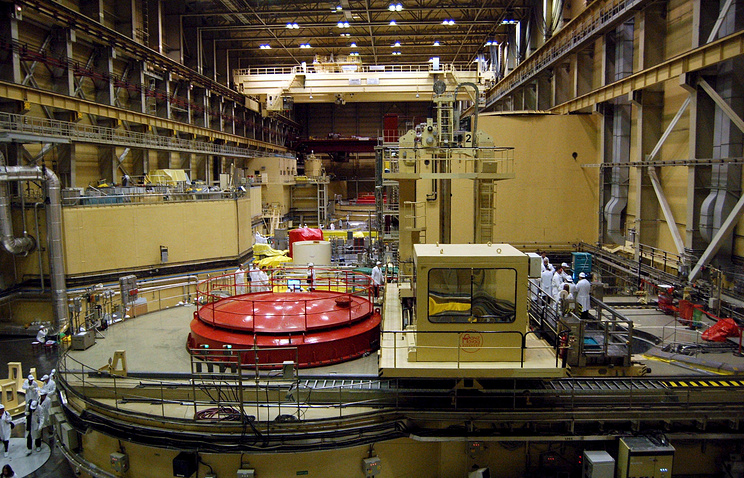 Russian President Vladimir Putin and Hungarian Prime Minister Viktor Orban have expressed satisfaction with the European Commission's decision to approve of plans for building more reactors at the Paks nuclear power plant. As the Kremlin's press-service has said the two leaders discussed this theme in a telephone conversation requested by the Hungarian side.
"In particular, the two men expressed satisfaction with the European Commission's decision lifting all obstructions to implementing the project for building two more reactors at the Paks nuclear power plant, in which Russia's corporation Rosatom will take part," the report runs.
Putin and Orban also discussed "topical issues of bilateral relations, including progress in the implementation of agreements achieved during the Russian president's visit to Budapest on February 2, 2017." Also they touched upon "current international problems of mutual interest."
European Commission's Decision
The European Commission on Monday declared it had given a go-ahead to the construction of two more nuclear power units at the Paks NPP in Hungary, which, according to the EC's press office, pledged to comply with a number of conditions to limit the risk of likely competition distortions. Firstly, all potential gains from Paks will be either invested inside Hungary or used to compensate for Paks operating costs. Profits cannot be used for reinvestment in construction or the acquisition of extra generating capacities. For maintaining the market's liquidity Paks will be selling at least 30% of the overall pour output on an open exchange, while the rest is to be auctioned on impartial, transparent and non-discriminatory conditions.
Cooperation with Russia
Russia and Hungary agreed to build two reactors at Paks back in January 2014. Russia will extend 10 billion euros to Hungary in a government loan. The overall investments in two new Paks reactors will not exceed 12.5 billion euros. The borrowed funds will be used in 2014 through 2025.
The Paks NPP, built in the late 1980s generates about 40% percent of electricity consumed in Hungary. When commissioned, the new capacities will double output and create some 10,000 jobs.
As Prime Minister Viktor Orban said earlier, Hungary and Russia would start building the new reactors at Paks in 2018.