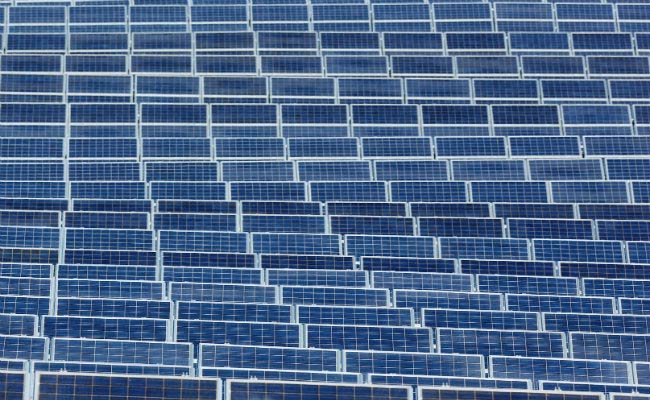 To bridge the energy deficit, Prime Minister Narendra Modi has made a strong pitch for making renewable sources like solar and wind power affordable, even as he asserted that this green energy push was not to impress the world.
He also said India is working on building a consortium of 50 countries with abundant solar radiation, to pool research and technological advancements to improve its accessibility to the poor and in the remote areas.
About 60 per cent of India's electricity comes through coal. India has long resisted pressure to commit to any emissions targets on the grounds that it could hamper its economy, and hurt the poor.
During a visit to India last month, US President Barack Obama had said the world does not stand a chance against climate change unless developing nations such as India reduce their dependence on fossil fuels.
On the first day of the three-day event, as many as 293 companies, including NTPC, Suzlon, and Reliance Power, committed to setting up plants to generate 266 GW of renewable energy in 5 years, while the country's largest lender, State Bank of India (SBI) committed Rs. 75,000 crore for generation of 15,000 MW of clean energy over a period of 5 years.
Describing India's thrust towards renewable energy production as an effort to ensure universal energy access for India's poor, Prime Minister Modi said India has graduated from megawatts to gigawatts in terms of renewable energy production.
"The fruits of development will not reach the common man until energy reaches the last household of the country," he said.
The cost of electricity from solar photo-voltaic cells has come down from Rs. 20 per unit to Rs. 7.50 and research and innovation can help bring it down further, PM Modi said.
He suggested setting up of hybrid energy parks in areas with abundant sun radiation as well as wind potential to save on transmission and power evacuation infrastructure cost.
Eyeing investments of up to US $200 billion, the government is looking to more than double the share of renewable sources to over 15 per cent in the country's overall energy basket in about a decade, Mr Goyal said. At present, renewable energy has a 6 per cent share.
In the rural areas, PM Modi stressed on the need for solar pumps to reduce input costs for farmers. Farmers can then use micro-irrigation to conserve water and enhance crop yield.
He called for sustained technological research in renewable energy; and a thrust on domestic equipment manufacturing for renewable energy as part of the "Make in India" initiative.