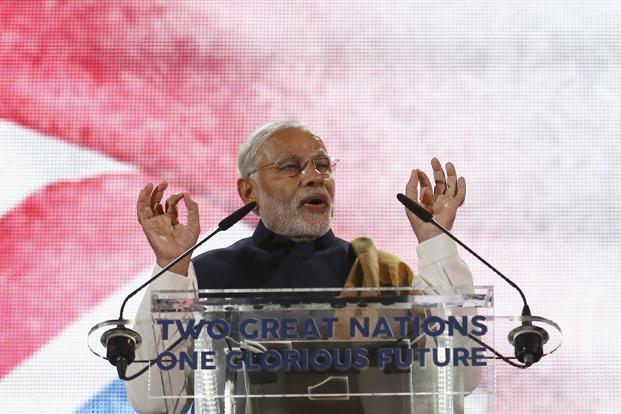 Asserting that India's goals were in line with the Sustainable Development Goals (SDG) at the United Nations, Prime Minister Narendra Modi on Sunday urged the G-20 nations to align themselves with the SDGs as it would stimulate faster and broad-based economic growth. Speaking at the G20 Working Lunch on Development and Climate Change, the Prime Minister further said that SDGs of the United Nations has a comprehensive set of goals aimed at eliminating poverty from the world by 2030.
"We have adopted the Sustainable Development Goals at the United Nations. We are days away from charting a sustainable future for our planet. The SDGs area comprehensive set of goals that places complete elimination of poverty in the world by 2030 as its top goal. And, it creates the right balance between growth, development, human welfare and environment," Prime Minister Modi said here. "G20 must align itself with the SDGs. In doing so, we will also stimulate faster and a more broad-based economic growth. India's development goals are aligned with the SDGs," he added.
He said that India is promoting growth and investing in skill development to create employment opportunities for youth, adding that such an initiative would make the nation more productive and resilient. "We have the world's largest financial inclusion programme. And, we have definite target dates for meeting all the basic needs of our people. Through bold economic and governance reforms, we have achieved a growth rate of nearly 7.5% with strong prospects for a higher growth rate in the near future," he said.
He further said that India can become a pillar of global growth and stability due to its sheer size and scale. Earlier, Turkish President Recep Tayyip Erdogan welcomed leaders of the world's 20 top economies, including Prime Minister Narendra Modi, to the G-20 summit being held at the Regnum Carya Hotel Convention Center here today. The town of Belek, where the summit is being held, has been declared a high-security zone following the audacious terror attacks in Paris Friday night. Over 12,000 security personnel, drone detection equipment and mobile cameras have been placed for surveillance of the area.