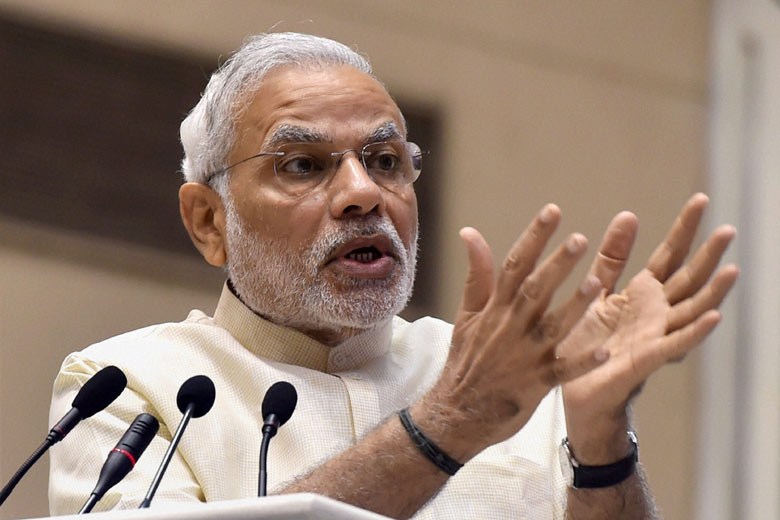 Prime Minister Narendra Modi arrived in Abu Dhabi on Sunday afternoon on a two-day visit to the strategically-important UAE during which he will hold talks with country's top leadership to enhance cooperation in key areas of trade and security and address the Indian diaspora.
The PM was received by the crown prince of Abu Dhabi, Sheikh Mohamed bin Zayed Al Nahyan.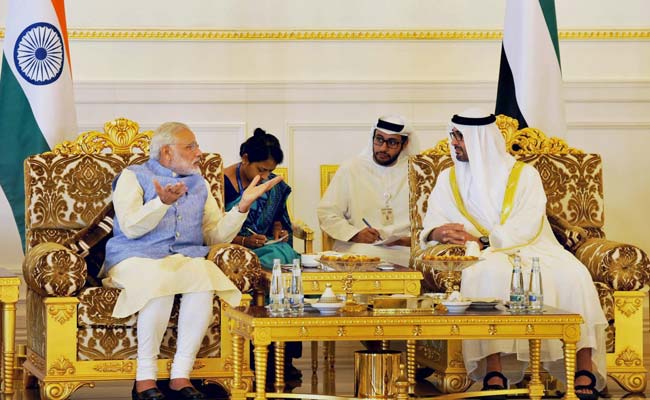 "The Gulf region is vital for the economic, energy and security interests of India, which wants to forge a strong strategic partnership with the UAE," PM Modi had said ahead of his talks with the leadership of the emirates.
The two-day visit is aimed at stepping up energy, security, trade and investment cooperation between India and the UAE, which is home to 2.6 million Indians who remit more than $13 billion annually. The last Prime Minister to visit the UAE was Indira Gandhi in 1981.
"We have a range of common security and strategic concerns in the region, including terrorism and extremism. So India and the UAE have everything to be a top priority for each other," Modi said in an interview with Khaleej Times before leaving for Abu Dhabi on Sunday.
"The Gulf region is vital for India's economic, energy and security interests. I have begun my regional engagement with the UAE…We have resolved to sustain regular high-level engagement and build a strong and comprehensive strategic partnership."
UAE's foreign minister Shaikh Abdullah bin Zayed Al Nahyan described the visit as an opportunity to chart a new course in ties. He wrote in an article in the Khaleej Times that the UAE "has placed India at the forefront of its international partnerships and recognises the importance of broadening a comprehensive dialogue with India that deepens and diversifies our areas of engagement".
Shaikh Abdullah added: "There are particularly strong opportunities for UAE-India security cooperation in combating terrorism, which both our governments condemn in the strongest terms in all its forms and manifestations, as well as in the maritime domain."
Besides Sheikh Mohammed bin Zayed, Modi will also hold talks with Sheikh Mohammed bin Rashid Al Maktoum, the vice-president and Prime Minister of the UAE.
PM's visit also includes a tour of Sheikh Zayed Grand Mosque, one of the largest mosques in the world and a key centre of Islamic culture that can accommodate around 40,000.
Modi will also meet a group of Indian workers at a labour camp on the outskirts of Abu Dhabi. The camp spread over one square kilometre is home to some 90,000 workers, mostly Indians followed by Pakistanis and Bangladeshis.
During his overnight stay in Abu Dhabi, Modi will visit Masdar City, a zero carbon and hi-tech city. He will also seek to enhance cooperation in energy and trade and reach out to investors by promoting India as an attractive business destination. Hamed bin Zayed Al Nahyan, managing director of Abu Dhabi Investment Authority, will host a private dinner for Modi on Sunday night.
On Monday, Modi will travel to Dubai, where he will address a gathering of the Indian community at the international cricket stadium during an event on the lines of the one held at the Madison Square Garden in New York last year.
This is Modi's first visit to a Gulf country and comes ahead of President Pranab Mukherjee's trip to Palestine, Israel and Jordan in October. Mukherjee will be the first Indian head of state to visit Israel. India's ties with Israel have ramifications for domestic politics and Modi's trip is being perceived as a balancing act.
Modi is also reaching out to a different kind of diaspora, mostly comprising blue collar workers. The Gulf region remained off the BJP's radar for a long time.
The danger posed by the Islamic State is expected to be part of talks between Modi and the leadership of the UAE, which considers the terror group a major threat.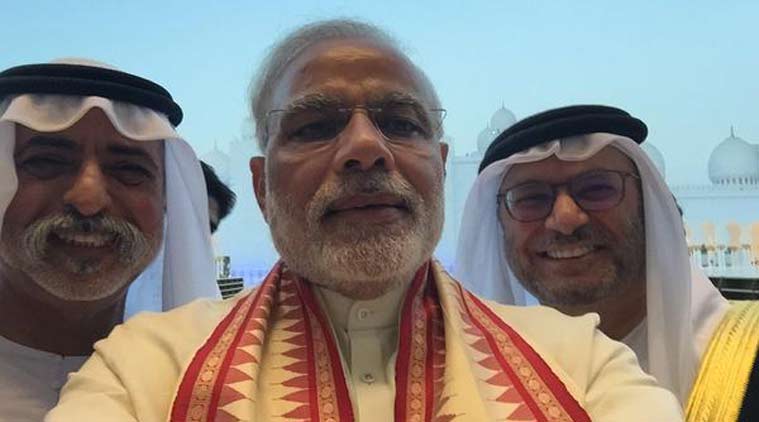 The UAE, the sixth largest source of India's oil imports, was the country's third largest trading partner during 2014-15, after the US and China. Bilateral trade is currently worth $60 billion and foreign direct investment to India from the UAE is more than $3.01 billion.
The Abu Dhabi Investment Authority announced plans to invest $2 billion in India's infrastructure sector in 2013.
Security is another major area of cooperation between India and the UAE, which have treaties and agreements on extradition, mutual legal assistance in criminal and civil matters, combating trafficking in narcotics, information cooperation and maritime interaction.