BEIJING, June 11 (Xinhua) — Debt swap deals for local governments in China should not be misread as a Chinese version of quantitative easing (QE), a high official of the central bank told Xinhua on Thursday.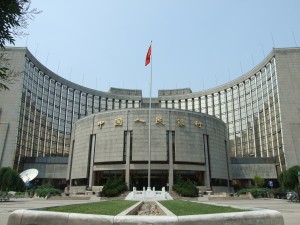 The statement came a day after the country's finance ministry announced it had approved a second batch of local government debt swaps worth one trillion yuan (about 163.5 billion U.S. dollars), the same size of the existing swap program in March.
The swap allows local governments to convert their debt to low interest bonds, a move aimed at easing local governments' debt burden without disrupting the broader economy.
It does not involve the central bank's injection of liquidity and should not be misread as a kind of QE, said an official with the People's Bank of China (PBOC) who requested anonymity.
The debt swap only means local government debt acquires the same collateral eligibility as treasury bonds and bonds issued by policy-based financial institutions, the official said.
Qiao Baoyun, a professor with Beijing-based Central University of Finance and Economics, told Xinhua debt swaps can relieve local governments' burdens and balance the relationship between debt management and stable growth.
Bai Chong'en, a professor at Tsinghua University, said the swaps will not change the overall liquidity in the market.
China is trying to rein in local government debt caused by unbridled borrowing during an investment and construction binge beginning with the global financial crisis in 2009.
Local government debt stood at around 10.9 trillion yuan at the end of June 2013, according to the National Audit Office.