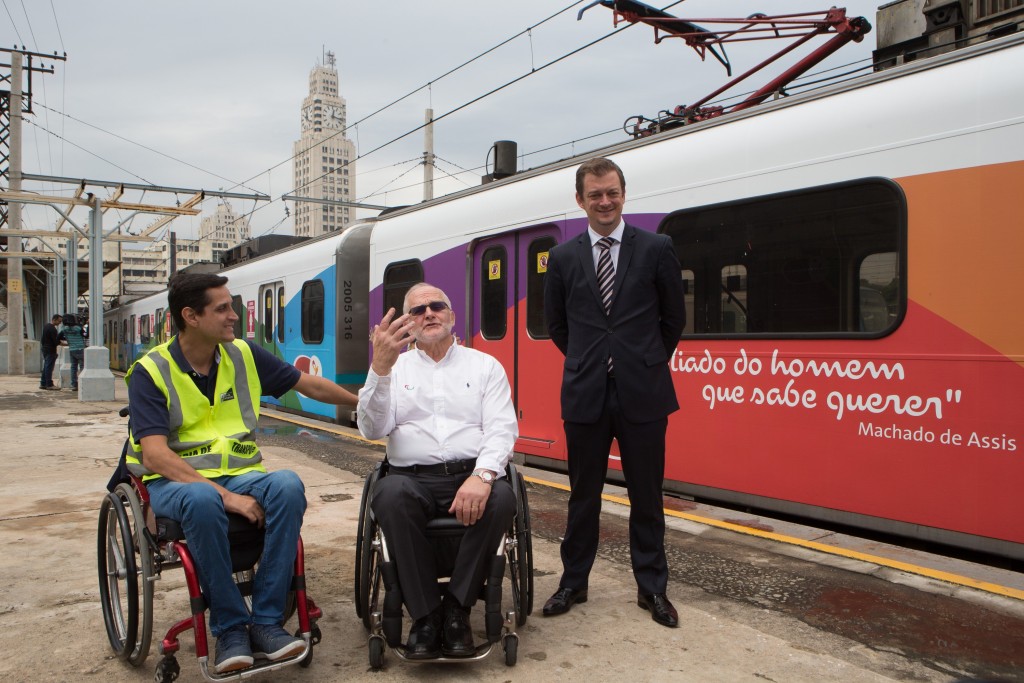 With less than one year to go until the Rio 2016 Paralympics, the president of the International Paralympic Committee (IPC) said the games have become a "catalyst" for change and that creating accessible and barrier-free environments needs to be constant.
Sir Philip Craven has been in Rio for the one year to go celebrations of Rio Paralympics, and his schedule also includes venue tours and the final chef de mission seminar.
The IPC head said the Paralympics have developed a strong reputation for being the world's No 1 sporting event for driving social change and inclusion.
In July, Beijing won the bid for the 2022 Winter Olympics and Paralympics. Craven said it will be very exciting to work with old friends he made at the IPC in 2008 at the summer games in Beijing.
"I was very pleased to see what happened in China in the run up to 2008. I was also very pleased that the IPC accessibility guide has now been translated, only recently, into Chinese. It's a fundamental document with regard to accessibility for all citizens in China," he said.
Craven stressed that constancy of social accessibility is needed in preparation for the Paralympics.
"Newly built, whether it's a building, transport facility, or whatever it might be, it has to be accessible to every Chinese citizen, not just for people who don't use wheelchair, don't have a visual impairment," he explained.
Concerns have been raised about the lack of accessible access for disabled athletes and spectators in Rio, with 2016 organizing committee spokesman Mario Andrada acknowledging that making Rio accessible remained "a huge job".
"My experience in Rio has been fine, but I'm aware that there is still a lot of work to do. The accessibility issue should be addressed, but this is what happens in every city hosting the games," Craven told China Daily.
Craven, who will be overseeing his eighth and final Paralympics in Rio as IPC president, believes next year's sporting spectacle can be transformational, not just for Rio and Brazil, but for all of South America.
"Accessibility is a constant thing, which means everything newly built has to be accessible to all. I think the construction of accessible facilities in Rio will continue after the Games," he said. "At London 2012 especially, we saw how the performances of athletes led to shifts in attitudes toward people with an impairment, the same happened in Beijing 2008 and Sochi last year. I believe Rio 2016 will have a similar impact, not just in Brazil, but across the whole of South America."