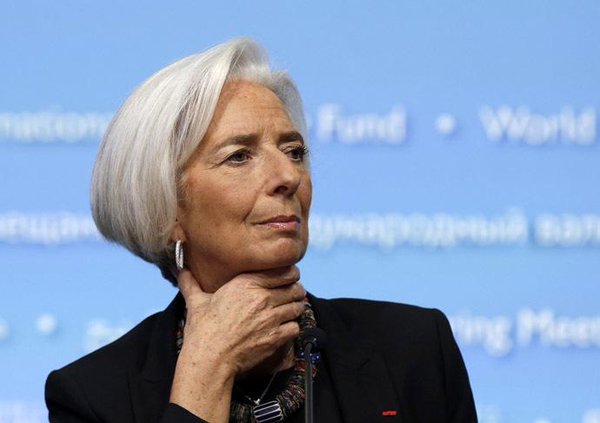 Global economic growth will be disappointing and uneven next year, said the head of the International Monetary Fund Christine Lagarde in an article for German newspaper Handelsblatt.
"In many countries the financial sector still has weaknesses and in emerging markets the financial risks are increasing. All of that means global growth will be disappointing and uneven in 2016," said Lagarde.
Low productivity, aging populations and the effects of the global financial crisis were putting the brakes on growth, she added.
Lagarde said growth in global trade has slowed considerably and a decline in raw material prices is posing problems for economies based on those factors. The financial sector in many countries still has weaknesses and financial risks are rising in emerging markets.
The prospect of rising interest rates in the US and an economic slowdown in China were contributing to uncertainty and a higher risk of economic vulnerability worldwide, according to the IMF chief.
Lagarde wrote about "potential spillover effects" of the interest rates hike, saying that while countries other than highly developed economies were generally better prepared for higher interest rates than in the past, she was concerned about their ability to absorb shocks.
"Most highly developed economies except the USA and possibly Britain will continue to need loose monetary policy but all countries in this category should comprehensively factor spillover effects into their decision-making."
She also warned that rising US interest rates and a stronger dollar could result in firms defaulting on repayments which could then "infect" banks and countries.