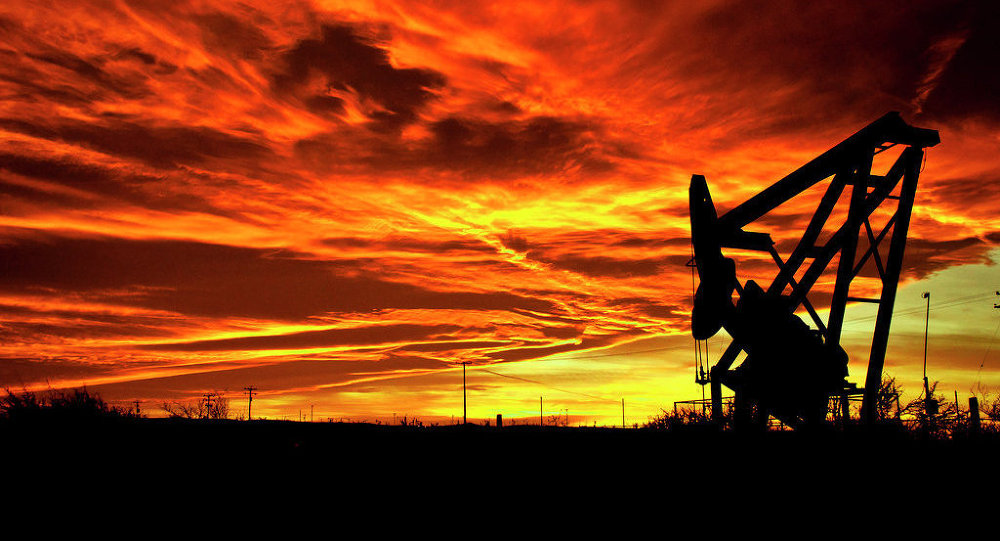 OPEC has made "working assumptions" that there will be an annual increase of $5 per barrel in oil prices annually, bringing oil prices to $80 per barrel by 2020, and reaching almost $123 per barrel by 2030, OPEC said in its World Oil Outlook report released on Wednesday.
"The medium-term foresees a $5/b increase each year so that a level of $80/b (nominal) for the ORB is reached by 2020, reflecting a gradual improvement in market conditions as growing demand and slower than previously expected non-OPEC supply growth eliminate the existing oversupply and lead to a more balanced market," the report reads.
OPEC also believes oil prices will improve greatly by 2040.
"Correspondingly, nominal prices reach $80/b in 2020, rising to almost $123/b by 2030 and more than $160/b by 2040. It should be noted that these are not price forecasts, but working assumptions to guide the development of the Reference Case scenario," according to the report.
Oil, Gas to Remain Largest Energy Sources Through 2040, Renewables Just Small Market
"Elsewhere in the energy mix, other renewables (mainly, wind, solar and geothermal) are expected to continue to grow at 7.6 per annum. But given their current low initial base, their share will still be a fairly modest 4.3% by 2040. Throughout much of the period it is oil that remains the energy source with the largest share, although the Outlook is for gas to lead in the later years to 2040. Combined, oil and gas are expected to supply around 53% of the global energy mix by 2040," the report reads.
Global Energy Demand to Increase 50% by 2040, Oil Demand to Drop in 2030s
The global demand for energy will increase nearly 50 percent by 2040, with gas and oil expected to supply approximately 53 percent of energy demands, OPEC said.
"In the years ahead, global energy demand is set to grow by 47%, reaching 399 million barrels of oil equivalent per day (mboe/d) by 2040. Much of this growth will continue to be concentrated in the developing world as industrialization, population growth and the unprecedented expansion of the middle class will propel the need for energy. By 2040, the developing world is expected to make up 63% of the total global energy consumption, a marked increase from 50% in 2014."
According to the OPEC report, oil will lose some of its weight on the energy market in the 2030s, being replaced with gas.
"In the next 20 years, oil will remain the fuel with the largest share of global energy use. However, its relative weight will decline in the next decades. By the 2030s, oil is expected to drop below 28%. By 2040, natural gas is expected to have the largest share, making up close to 28% of global energy demand with both oil and coal having lower shares by then. However, combined, oil and gas are expected to supply around 53% of the global energy mix by 2040, similar to current levels," according to the report.
Russia to Triple Crude Oil Exports to Asia-Pacific by 2040
Crude oil exports from Latin America and Russia are expected to remain stable, and Russia and the countries near the Caspian Sea will triple exports to the Asia-Pacific region by 2040, OPEC said.
"Crude oil exports from Latin America and from Russia & Caspian are projected to remain relatively stable while those from Africa decline longer term because of rising regional demand. Subject to planned pipeline expansion being realized, crude oil exports from Russia & Caspian countries to the Asia-Pacific come close to tripling by the end of the forecast period, compared to 2013 levels. During the same period, exports to Europe are expected to be significantly reduced, from more than 5 mb/d in 2013 to around 3 mb/d by 2040."
Crude Oil Demand, Supply to Increase Slightly by 2020
OPEC has predicted that oil demand will rise to 97.4 million barrels a day by 2020, up from 96.9 million barrels from last year, OPEC said.
"On the demand side, this year's WOO sees oil demand rise to 97.4 million barrels per day (mb/d) by 2020, compared to 96.9 mb/d in last year's Outlook, an increase of 500,000 b/d," the report reads.
In regard to crude oil supplies, OPEC said that an increase of 1.7 million barrels per day is expected by 2020 from 29 million barrels registered last year.
"From the supply perspective, in last year's WOO, non-OPEC liquids were expected to rise to 61.2 mb/d by 2020, whereas this year the number has dropped by 1mb/d to 60.2 mb/d. All this means that by 2020 the requirement for OPEC crude is anticipated to be at 30.7 mb/d, an increase of 1.7 mb/d from last year," according to the report.
"Oil-related investment requirements are estimated to be around $10 trillion between now and 2040," the report reads, adding that "investments remain huge."