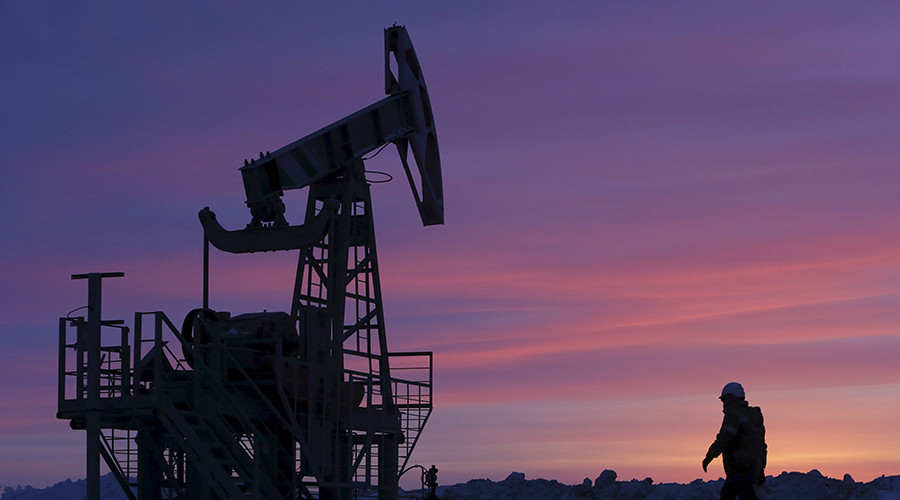 Crude prices will rise to a "moderate level" even if Iran joins the Russian-Saudi production freeze at a later date, predicts the Organization of the Petroleum Exporting Countries (OPEC).
The world's leading oil producers, including non-OPEC members, are meeting on April 17 in Doha, Qatar to discuss the output freeze.
While Iran is seeking to increase production with the lifting of international sanctions, the deal may be successful even without Tehran, according to OPEC Secretary General Abdalla Salem el-Badri.
"I hope the result of the meeting will be positive. They [Iran] are not objecting to the meeting but they have some conditions for the production and maybe in the future they will join the group," he said at a conference in Vienna on Monday.
"The price is going up; I hope this trend will continue… I don't expect the price will go high but I think it will go to a moderate level," el-Badri added.
According to el-Badri, while inventories are about 300 million barrels above the five-year average, prices will come back to normal, when the glut reduces.
He added it's too early to discuss a production cut, as producers should deal first with the freeze. "Let us go to the freeze and see what will happen, then we will talk about any other steps in the future," el-Badri said.
El-Badri's words briefly bolstered oil prices, but the effect soon wore off. After the terrorist attacks in Brussels, Brent and US WTI benchmarks slightly lost momentum, trading at just over $41 per barrel.
Iranian Oil Minister Bijan Namdar Zanganeh has said Tehran will not join a production freeze until its output reaches four million barrels per day. Currently it stands at 2.8 million bpd.