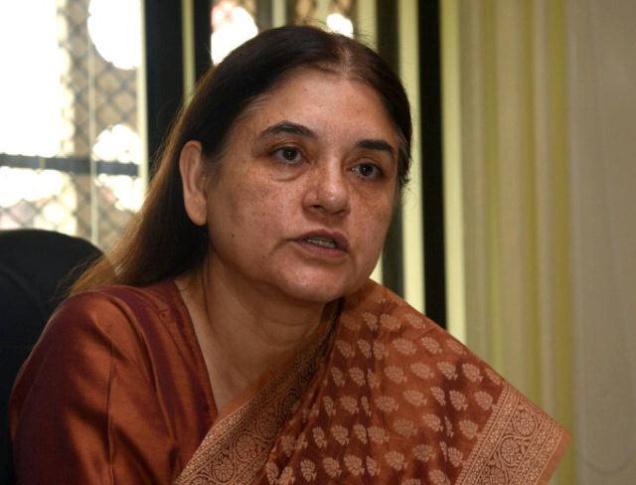 Cut in fund allocations raises the hackles of Cabinet colleague
Voices of dissent in the Modi Cabinet and from some Chief Ministers have cast a shadow on the completion of the government's first year in office.
In an April 27 letter to Union Finance Minister Arun Jaitley, Union Women and Child Development Minister Maneka Gandhi wrote: "I am afraid to point out that political fallout of such a situation can be grave," referring to cuts in fund allocation to her Ministry.
"This may result in a situation where the focus is lost on critical programmes related to malnutrition of children … nutrition for pregnant and lactating mothers," Ms. Gandhi further wrote, according to a Reuters report.
Odisha Chief Minister Naveen Patnaik, the report said, told Mr. Modi in an April 29 letter that the new policies of the Centre had translated into a cut of Rs. 2,100 crore for the State, a cut that was "beyond its means." "The loss … is not going to be set off by the 10 (percentage point) increase in devolution … This will have an adverse impact on the social-economic development of some of the most vulnerable and backward regions of the country," Reuters quoted from the letter.
Worse off
Bihar Chief Minister Nitish Kumar has complained of allocation cuts following the implementation of the 14th Finance Commission recommendations, which Mr. Jaitley has tried to compensate with a proposal of additional transfers from the Centre. The implementation of the recommendations has led to an increase in the States' total share of taxes to 42 per cent from 32 per cent.
However, the change in the formula for inter-State distribution has left some States such as Bihar feeling they are worse off.
Mr. Jaitley's office had not reverted with a response to The Hindu's request for a comment on the letters till the time of going to print.
Keywords: one year of NDA rule, Narendra Modi, BJP government, Maneka Gandhi, budget allocation