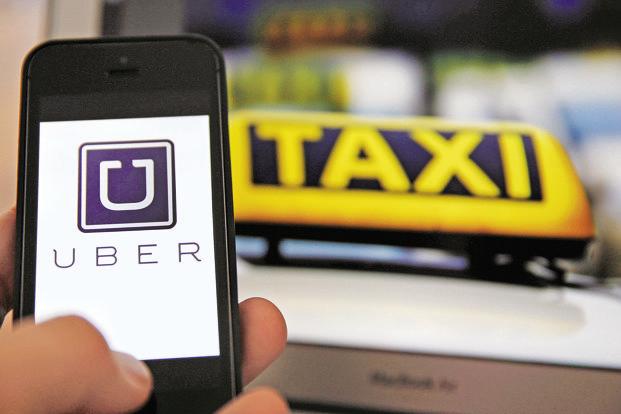 New Delhi/Bengaluru: Four large cab-hailing services—India's Ola, China's Didi Kuaidi Joint Co., US-based Lyft and Singapore-based GrabTaxi—have unveiled global ride-share agreement to take on common enemy Uber Technologies Inc., the world's most valuable start-up.
The four announced the strategic partnership, which will take off in the first quarter of 2016, in a joint statement.
Essentially, customers will be able to book rides on the apps of these four companies whenever they are travelling to India, China, the US, Singapore and other parts of Southeast Asia.
For instance, an Ola customer travelling to the US or China will be able to hail a Lyft or Didi cab, thereby offering an alternative to Uber or any other competing cab aggregator.
The partnership is the latest move by cab services companies to fend off the deep-pocketed Uber, which is trying to upstage all of them in their respective markets.
In February, Didi Dache and Kuaidi Dache, two of China's largest cab services, announced a merger, partly to improve their chances of keeping Uber from becoming the market leader in that country. The new entity is called Didi Kuaidi.
In May, Didi Kuaidi invested $100 million in Lyft Inc., Uber's arch-rival in the US. The Chinese company last month invested an undisclosed amount as part of a $500 million funding round in Ola (promoted by ANI Technologies Pvt. Ltd).
Ola's other investors include Baillie Gifford, Falcon Edge Capital LP, Tiger Global Management LLC, SoftBank Group and DST Global.
With the current partnership, the companies said they will cover nearly all of Southeast Asia, India, China and the US.
According to the cab-hailing firms, the alliance will allow them to collaborate and tap each other's technology, local market knowledge and business resources so that international travellers can seamlessly access local on-demand rides by using the same application they use at home.
"This (partnership) will also allow all four companies to learn from each other's local innovations and successes that can help us in our shared mission to build better mobility solutions in our respective markets," said Bhavish Aggarwal, co-founder and chief executive of Ola.
Collectively, Ola, Didi Kuaidi, Lyft and GrabTaxi have raised more than $7 billion while Uber has raised close to $10 billion since starting out in 2009.
Uber, which is valued at $50 billion, is seeking a new round of funds at a valuation of $60-$70 billion, according to reports in The New York Times and other US publications.
Uber didn't respond to an email seeking comment.
"As Didi consolidates market leadership across all main verticals, we are now focused on applying more refined big-data tools to in-depth product innovation to enhance the user experience," said Cheng Wei, chief executive of Didi Kuaidi. "The partnership with Lyft, GrabTaxi and Ola allows Chinese users unprecedented ease of international travel, and helps partners improve our own services, leveraging each other's technology and expertise. This will be a win for the diversity and vitality of the global ride-share industry."
The international expansion follows rapid growth for each of the four companies in 2015.
Ola claims that the company receives close to a million bookings a day and is currently available in 102 cities and has more than 350,000 vehicles registered on its platform.
Didi, which holds 83% market share in China, provides seven million rides per day across 360 Chinese cities, according to the company.
US-based Lyft claims to do seven million rides per month in more than 190 cities. The company was founded in June 2012 by Logan Green and John Zimmer.
Southeast Asia's GrabTaxi gets up to 1.5 million daily bookings across six countries including Malaysia, Singapore, Indonesia, the Philippines, Vietnam and Thailand. It offers taxis, bike taxis, private cars, car-pooling and deliveries on its platform.
"It's not a (game-changer) but such an alliance will be helpful for the four companies," said Harish H.V., partner at Grant Thornton India LLP.
"They are all fighting Uber, which is the only one that is present is so many markets. Apart from being able to offer an alternative to Uber, the alliance will also be helpful to them because of the knowledge sharing aspect. The companies can share with each other what works against Uber, what doesn't work and so on."
Founded in January 2011 by Indian Institute of Technology, Bombay, alumni Aggarwal and Ankit Bhati, Ola (formerly Olacabs), claims it has grown by over 30 times in the last one year.
Its platform has over 275,000 cabs and 75,000 auto-rickshaws, apart from kaali peeli (black and yellow) taxis and yellow taxis in 102 cities in India.