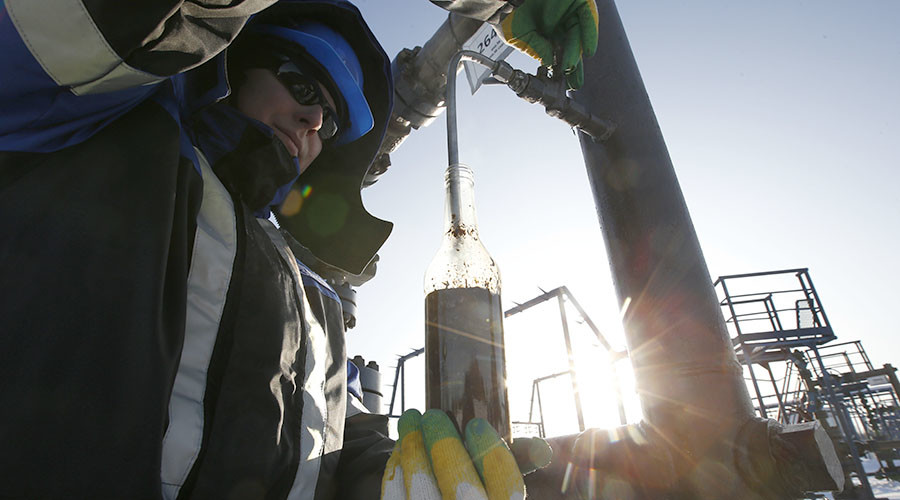 Negotiations by major global oil producers on freezing crude output may be held without Iran's participation, according to OPEC sources quoted by Reuters. Talks between OPEC and non-OPEC producers are expected to take place in April.
"It's a setback but it will not necessarily change the positive atmosphere that has already started," an OPEC source told Reuters.
Iran not entering the pact would not be ideal, but it's not a deal breaker, another source told the news agency.
"If the others freeze and the Iranians are outside the agreement, it will not help the market unless the demand is very large. January output is already at high levels," said the delegate.
Russian Energy Minister Aleksandr Novak said he understands Iran's position on boosting output after years of sanctions.
Tehran said it wouldn't freeze oil production until the country reached a pre-sanctions output level of four million barrels per day from the current 2.8 million barrels.
Russia and Saudi Arabia reached a preliminary agreement on keeping oil production at January levels. Qatar and Venezuela later joined the pact. The move has helped crude prices rebound to $40 per barrel from the January lows of $27.
OPEC and non-OPEC producers are likely to meet in Qatar in mid-April to discuss and finalize the details of the freeze deal, according to the agency. However, it is still unclear which countries besides the original four would take part.
Both Kuwait and the United Arab Emirates said they would join the deal if other major producers did. Iraq said the freeze was acceptable, citing the hardship for producers caused by low prices.
The Russian Energy Minister expects producers of three-quarters of the world's oil to join the pact.
Brent was trading at $39 per barrel on Wednesday, while US crude benchmark West Texas Intermediate cost $36.77.