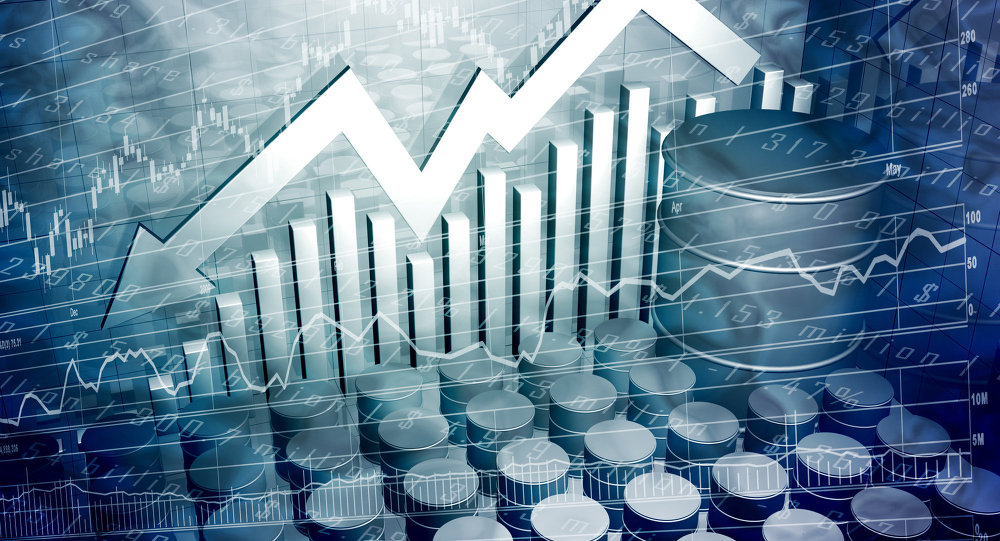 The collapse in oil prices reflects structural problems in the world economy and will not be reversed soon, experts told Sputnik on Monday.
"I see no reason to expect market forces to level out the plunge soon, as the world economy as a whole seems to be slowing down and China's economy in particular is suffering," Professor Michael Klare at Hampshire College told Sputnik.
"Everything always goes back to supply and demand," he explained. "Right now there is a glut of oil on the market, reflecting producers' belief in recent years that demand would keep rising skyward."
This widespread optimism was used to justify investment in increased production, particularly from "non-conventional" sources such as shale oil, Canadian oil sands, and deep-offshore oil, the expert said.
"All that anticipated extra demand has failed to materialize — a consequence of the slowing economy in China and economic stagnation in Europe — and so there is too much supply chasing demand, pushing prices downward," he pointed out.
Adding to the supply glut, Saudi Arabia has continued to boost production in hopes of driving some of the non-conventional suppliers off the market, and Iraq has succeeded in boosting its output, the professor added.
"Meanwhile, all the major producers refuse to rein in their own production, fearing they will lose market share to their rivals," he observed. "And if the Iran nuclear deal goes through and sanctions are lifted, there will be even more oil on the international market."
Competition between major producers under pressure to raise revenue fast by selling much larger volumes of oil can also drive prices on global markets further down, retired assistant professor of economics at Brown University Barry Friedman told Sputnik.
"A modest change in demand can lead to a big change in price. Demand is fairly inelastic in any time period, so it doesn't take a very big increase in supply to tank the price," Friedman said.
"One big supplier, Saudi Arabia, Russia, the United States, Iraq or Iran in need of funds or for whatever strategic reason can make a big impact on supply and tank the price," he pointed out.
That kind of economic behavior is not in the collective interest of the suppliers, but each may be pressed by other concerns to raise money, the expert noted.
Benchmark West Texas Intermediate Crude closed at $38 a barrel on Monday. Brent closed near $43 a barrel. Both benchmark crude prices are trading at near six year lows.