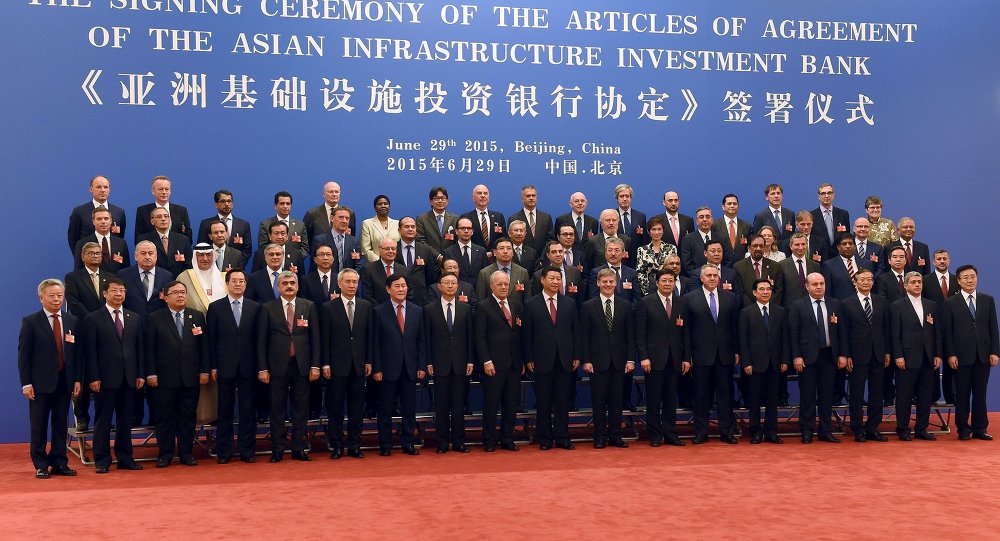 The Asian Infrastructure Investment Bank (AIIB) supervisory board has elected China's former Vice Finance Minister Jin Liqun as the bank's first president, a source in the Russian delegation said Monday.
"Supervisory board members have reached a consensus on the candidacy of Mr. Jin Liqun," the source told RIA Novosti.
According to the source, the head of the AIIB is expected to be formally inaugurated by the end of 2015, but Liqun will take up his duties on September 1.
A Chinese initiative, the AIIB was created in 2014 to invest in infrastructure projects in the Asia-Pacific region. Twenty-one countries signed the initial bill to establish the bank. Currently, there are 57 prospective founding members.
China is the largest shareholder of the bank, followed by India and Russia.
The AIIB is expected to commence operations by the end of 2015. The bank is viewed as an alternative to Western-dominated financial institutions, such as the World Bank and the International Monetary Fund.