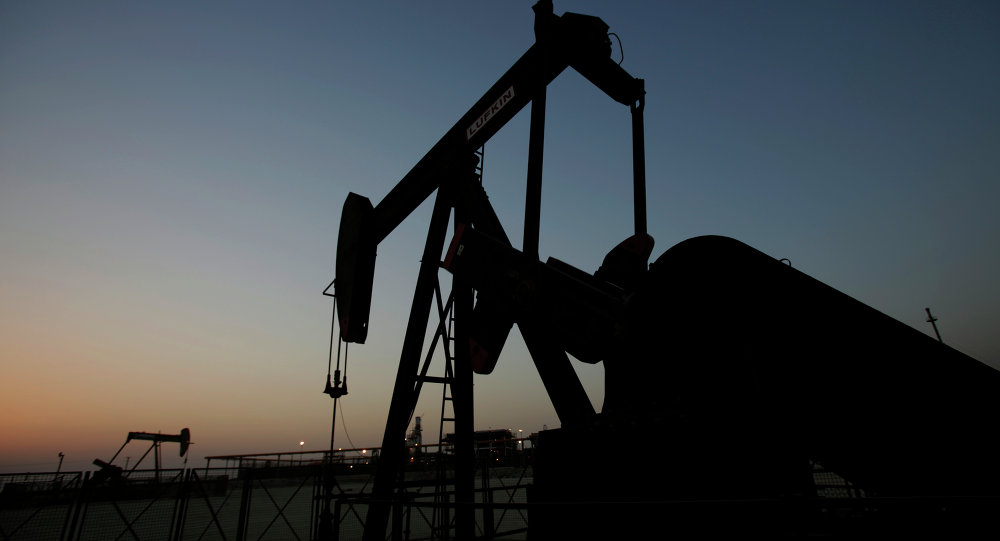 Current oil price volatility should not be expected to protract, with prices to stay at over $30 per barrel over 2016, Herman Gref, the chairman of Russia's largest bank Sberbank, said Friday.
Market prices for benchmark Brent and WTI crude dropped to a 12-year low in mid-January, sliding below the historic level of $30 a barrel amid global overcapacity.
"I think that apocalyptic scenarios for oil prices cannot be applied to the yearly average. I think that volatility on the oil market amounting to five or six percent a day cannot last for long. It will be volatile, but not as volatile as it is now. I think this a question of the coming few weeks or months… We are counting on the coming year's average to come to about 30 dollars [per barrel]," Gref told reporters.
Over recent days, oil prices rebounded, rising above the $30 per barrel mark after sinking to the lowest value since 2003 on Wednesday. Both Brent and WTI crude traded above $30.5 per barrel, with Brent rising from $29.31 per barrel to $31.58 per barrel in late afternoon trading. In the United States, WTI crude displayed a similar rally, rising from $29.58 per barrel to $31.55 per barrel by 12:30 local time (17:30 GMT).