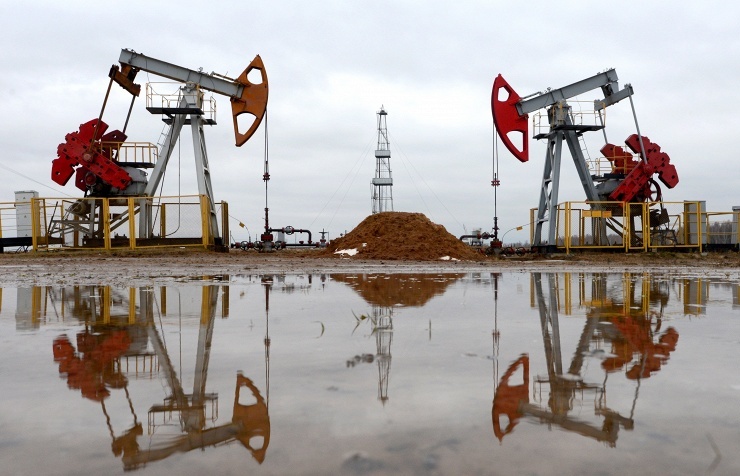 The oil demand and offer balance will recover in 12-18 months, Russian Energy Minister Alexander Novak said on Wednesday in an interview with Kommersant FM radio station.
"We believe the demand and offer balance will be restored in twelve – eighteen months at most," the minister said.
Russian oil sector increased investments in the ruble value at 2015 year-end, Novak said. Production drilling rose 8% and exploration drilling grew by 5-6% approximately at the end of the first quarter of 2016, he added.
"Our companies believe the market will recover shortly and continue investing into their sector," the minister said.
The minister noted that low cost of production will allow Russian oil companies to survive almost with any oil price on the market.
According to him, for the cost of oil production is the crucial criterion for Russian companies. "The production cost we have is one of the lowest – in different fields it ranges from 2 to 15 dollars. So we are competitive here. In fact any price is not critical for the industry," he said.
Russian Energy Ministry had no contact with Saudi Arabian deputy crown prince
The minister stressed that the Russian Energy Ministry did not conduct negotiations on freezing oil production directly with Saudi Arabian deputy crown prince Mohammad bin Salman Al Saud.
"We did not talk with the prince … We believe that the minister, who represents the position of a certain country, negotiates it with the authorities. We had the understanding that oil minister of Saudi Arabia Ali al-Naimi has stated the position of his country – the deal will be realized," Novak said.
Saudi Arabia was among the OPEC member states that have put forward additional requirements to address the issue of freezing oil production, which is why the countries could not reach an agreement at the last meeting on April 17 in Doha. Kuwait and Qatar have also changed their positions on this issue.