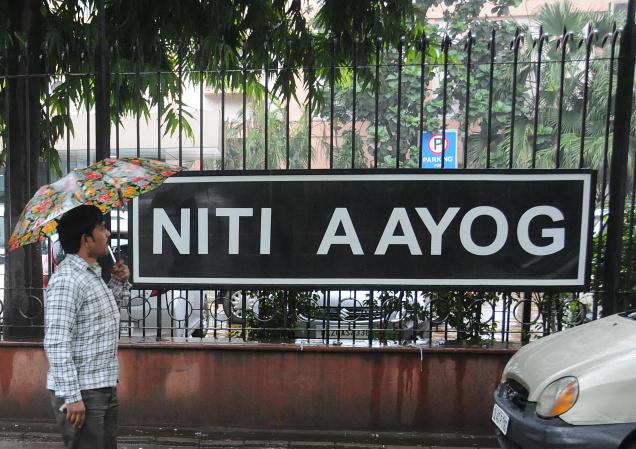 NEW DELHI: The NITI Aayog will draw up schedules for key social sector programmes to counter the criticism that implementation has been slow even two years after the Narendra Modi government took over. The Aayog's Chief Executive Officer Amitabh Kant made several outcome-based presentations to the Prime Minister last month on sectors such as education, health, rural development and infrastructure.
Timelines have been established to achieve progress in areas that are lagging behind. "The theme of these presentations is to drive implementation on the ground because unless things change on the ground there will be no visible impact," a senior Aayog official told ET. Progress will be monitored on a monthly basis against strict deadlines, the official said.
States will be classified into red (poor), yellow (average) and green (good), based on which the ministries concerned and state officials will be asked to focus on weak areas.
For instance, when it comes to infant and maternal mortality rates, states such as Uttar Pradesh, Bihar, Odisha, Madhya Pradesh, Jharkhand, Chhattisgarh and Rajasthan have been marked red in relation to targets under the 12th Plan.
"Separate meetings with MPs of focus states besides requesting governors of these states to invite MLAs of worst-affected districts to sensitise them are some of the targeted interventions by the Aayog," said the official cited above.
On education, states such as Madhya Pradesh, Assam, Chhattisgarh and Jharkhand have been marked red owing the poor quality of instruction imparted. In the presentation on rural development, Uttarakhand, Bihar, Jharkhand and Assam need close monitoring when it comes to connecting habitations under the Pradhan Mantri Gram Sadak Yojana.
"Across sectors, five to six states are not performing, as a result of which India's position has come down in the health and education sectors," the official said.
The Aayog is creating a dashboard that will help its core monitoring team check the progress on implementation of the Prime Minister's decisions at these meetings on a monthly basis. Dashboards are also being used to monitor progress on the Make in India campaign and state-level business reform action plans.