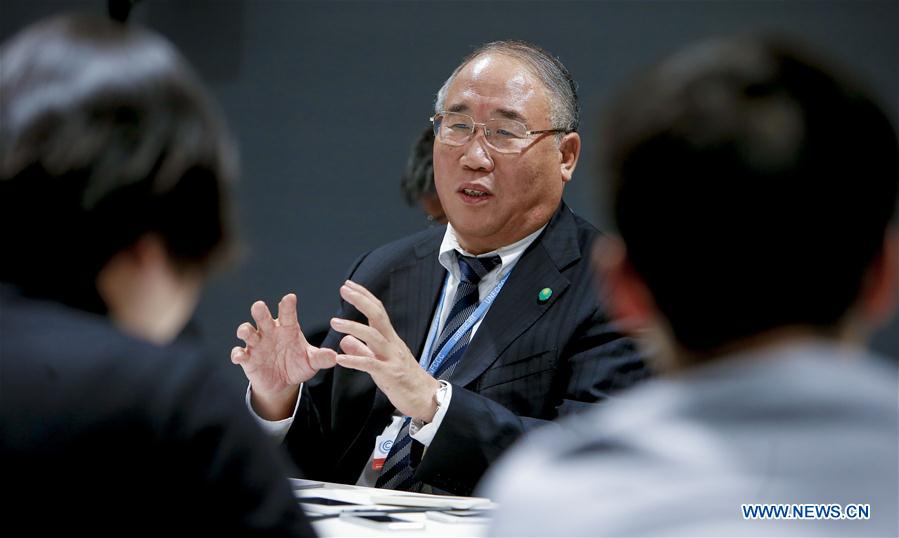 PARIS, Dec. 9 (Xinhua) — French Foreign Minister and president of Paris climate conference Laurent Fabius presented a new clean version of text for a global climate agreement on Wednesday as a basis for further negotiations among countries in the next 48 hours.
The new text, including a core agreement and accompanying decisions, runs to 29 pages, much shorter than the 43-page version that countries reached last Saturday.
"We've made progress, but still a number of work needs to be done," Fabius told delegates from nearly 200 countries in Le Bourget conference center on the outskirts of Paris.
According to him, three quarters of the nearly 1000 brackets which represented disagreements were removed from the text. The main outstanding issues that remain to be resolved include post-2020 climate finance, ambition of action and how to reflect the principle of "common but differentiated responsibility" in all elements of the new agreement.
Fabius said the new text was based on the draft reached last Saturday and result of consultations made among countries in the past two days.
"It is not the final version of the agreement," he said, but a basis upon which countries would continue to seek compromise. Fabius wished countries to reach the final agreement by December 11.
China's Special Envoy on Climate Change Xie Zhenhua said Chinese delegation was analyzing this new text and would consult with its partners in the BASIC group, which also includes India, Brazil and South Africa, and in the group of G77, as well as developed countries.
"We are striving to contribute to the success of the conference, to reach a comprehensive, balanced, legally binding agreement which is applicable to all," Xie said.
"Tonight will be a sleepless night," he said.