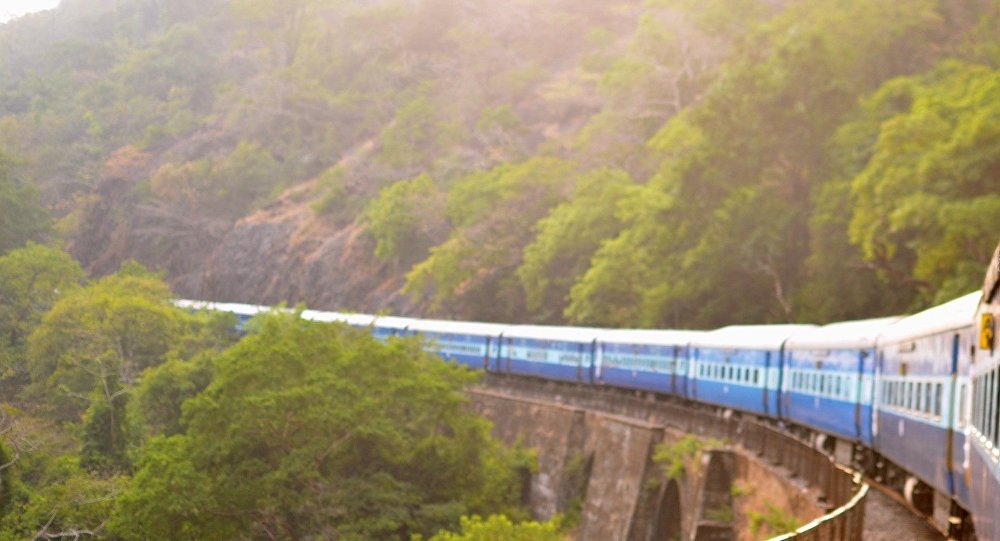 On January 23, Iranian President Hassan Rouhani and Chinese President Xi Jinping signed 17 cooperation agreements to strengthen bilateral ties, as the two countries set a goal of increasing bilateral trade to $600 billion in the next 10 years. One of the agreements reportedly covers the development and constructing of China's ambitiousNew Silk Road project.
"On the basis of defined plans, the Silk Road railroad will be linked to Europe which means the Port of Shanghai in China will be connected to Europe through Iran," Aghaei said at a ceremony to mark the arrival of the first Chinese cargo train to Tehran, as quoted by the Mehr news agency.
Iran would increase its transit volume to four million metric tons in the coming year, he added.
The same month, Iranian Ambassador to Russia Mehdi Sanaei said Iran was interested in introducing a free trade zone with the Eurasian Economic Union (EEU), a bloc comprising Russia, Kyrgyzstan, Armenia, Belarus, and Kazakhstan.